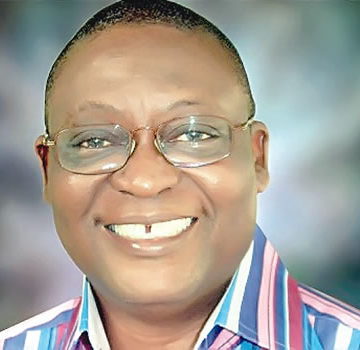 A former Minister of Works, Prince Dayo Adeyeye has formally declared to contest the governorship in the July 14 election in Ekiti State on the platform of the Peoples Democratic Party (PDP).
Adeyeye, who was the immediate past National Publicity Secretary of the PDP, while addressing a huge crowd of supporters and party faithful, on Wednesday, said he was hopeful that the PDP would conduct free and fair primaries in the state under their National Chairman, Prince Uche Secondus.
He said efforts by Governor Ayodele Fayose to allegedly muzzle all the aspirants vying for the seat with the exception of his preferred candidate and the deputy governor, Professor Kolapo Olusola, would be frustrated.
Adeyeye said he would do all he could to prevent the governor from imposing a surrogate on the people of the state.
He said: "I have confidence in Uche Secondus-led NWC to conduct a free, fair and credible poll in Ekiti. I served the PDP as the National Publicity Secretary of the Caretaker Committee for 18 months and we conducted a credible convention that brought the new executives.
"I believe that they will not pander to the bidding of Governor Fayose, who has turned himself into a thin god.
"Let me say this, I will defeat Fayose's candidate in a free and fair primary. I will use myself to lay a foundation that you can emerge the flagbearer of a party even without governor's support because nobody can play God. It is God that anoints.
"But anything outside a credible primary to field a strong candidate like me, then it means the party has shortchanged itself in Ekiti in the July 14 governorship election," he said.
Adeyeye promised to work hard to make Ekiti the hub of higher education in Nigeria while also investing heavily in the areas of rice and cocoa production to boost the economy.
He derided Fayose for allegedly killing investment in Ekiti, saying "the governor even made efforts to kill my radio station, the first private station in Ekiti, it was as bad as that.
"I served as a SUBEB Chairman in Ekiti and the record I left there remains indelible. I am the best for the job and I will clinch the PDP's ticket in spite of opposition," he said
The event which attracted a huge crowd of supporters from across the 16 local government areas of the state, saw the supporters trek long distances to get to the venue at Ajilosun area of the town.