Adewale warns of looming crisis in Lagos PDP over imposition of exco
.allegation false, weird, says Doherty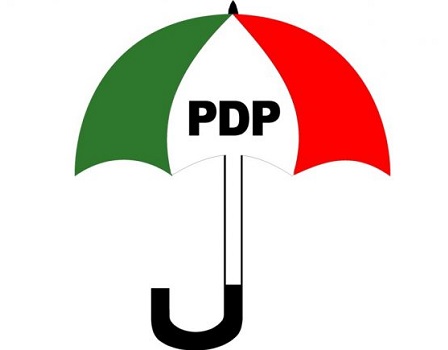 A chieftain of Peoples Democratic Party (PDP) and former senatorial candidate for Lagos West in 2015 election, Segun Adewale, has raised an alarm again over a plot to impose new party officials in the state without any election, warning that the party leaders must immediately wade in and put a stop to such to avert another crisis within the fold.
Adewale gave this warning in a petition he forwarded to the national chairman of the party, Prince Uche Secondus, accusing some forces which he did not name of trying to force the hands of the state chairman, Deji Doherty, to effect such imposition.
According to Adewale, who noted that Lagos is too strategic for the party to be "embroiled in too many factionalism and crisis at this time," said forces were pushing him to foist certain individuals to occupy Lagos Mainland, and Lagos West senatorial chairmanship posts respectively, without regard to the constitutional requirements, declaring that Section 47(6) of the constitution demanded for an election for replacement for peace to reign.
The party chieftain affirmed that the PDP constitution was clear over this matter, arguing that it was insistence on such requirement that by party faithful who fought gallantly, risking their lives, against the known tradition of excos name writing and imposition that led to Doherty's emergence as the state chairman.
Adewale, therefore, charged him to adhere to the constitutional provisions, and he should not allow some elements for their selfish interests jeopardise his tenure, warning that doing otherwise would spell the doom of the party in the state.
"I am calling on all the leaders of the party in the state, the Ben Obi-led Reconciliation Committee, zonal and national leaders to wade in now before it is too late. Lagos is too strategic for our party for it to be embroiled in too many factionalism and crisis at this time," Adewale said.
"Some of us have spent our time, resources and commitment, to build this party, we won't ever allow anyone to toy with the destiny of several hard-working members, who have also been toiling day and night for the party, and will do whatever it takes to stop anyone planning to sabotage or result to self-help in Lagos PDP," he said.
Reacting, Lagos PDP chairman, Doherty, debunked the claim made by Otunba Adewale, describing the allegation as not only false but weird.
Doherty, who spoke with the Nigerian Tribune on telephone, pointed out that nobody had taken up the vacant positions yet as those seats cannot be filled except by elections as prescribed in the party's constitution states. He disclosed that the entire state was yet to meet over the matter.
This was as he recalled that he recently told Adewale that the party was not yet prepared to fill the vacant seats when he (Adewale) met him to signify his intention to run for Lagos West Senatorial chairmanship seat.
"I don't even know what he is talking about because we have not met concerning this issue, so I don't know what he is talking about, you understand.
"I am going to call him because he called me that he wants to take part, that he wants to run for Lagos West Senatorial chairmanship seat, and I told him it was not yet time that we have not gotten to that stage. This kind of thing is very wrong and very weird.
"There is no problem, nobody has taken the positions, the positions cannot be filled except by what the constitution states, you understand.
"We have not met over the matter. We have not taken any position on it, nothing has happened. So if anything is going to happen, you understand, the entire state will take the decision and would do the election and whoever wins, would fill the position. If he wins, that is if he is going to participate, then he will become the vice chairman," Doherty said.
YOU SHOULD NOT MISS THESE HEADLINES FROM NIGERIAN TRIBUNE
Buy and read digital replicas of your TRIBUNE titles by subscribing through E-VENDING
P&ID: US Judge Grants Nigeria's Request To Access Ex-President Jonathan, Diezani's Bank Records
A New York Federal Judge, lorna Schofield has granted Nigeria's request for a subpoena on 10 United States banks for information to prosecute government officials allegedly connected to the Process and Industrial Development (P&ID) alleged bribery scheme and subsequent $9.6 billion claims… Read full story
COVID-19: Nigerians Recycling Face Masks From Dumpsites ― PTF
The Presidential Task Force (PTF) on COVID-19 pandemic has raised an alarm over the practice of some Nigerians picking face masks from dumpsites to recycle and sell. The chairman of the task force and Secretary to Government of the Federation (SGF), Mr Boss Mustapha, who warned on this during the task force… Read full story