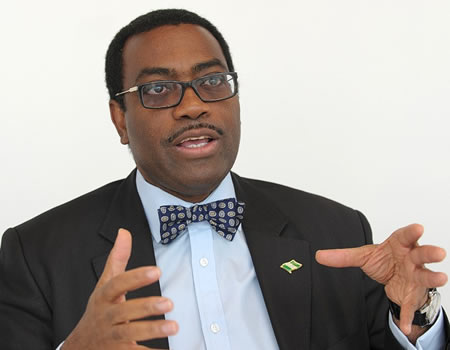 RECENTLY, the immediate past Minister of Agriculture and current President of the African Development  Bank (AfDB), Dr. Akinwumi Adesina, was honoured in Des Moines,  Iowa, United States, with the World Food Prize. He is the sixth African to have received the award known as the Nobel Prize for Agriculture, and which carries $250,000 in prize money. According to the organisers of the award, "Through his roles over the past two decades with the Rockefeller Foundation, at the Alliance for a Green Revolution in Africa (AGRA) and as Minister of Agriculture of Nigeria, Dr. Adesina has been at the forefront of galvanising political will to transform African agriculture through initiatives to expand agricultural production, thwart corruption in the Nigerian fertiliser industry and exponentially increase the availability of credit for smallholder farmers across the African continent."
The award also recognised Adesina's  work in improving the availability of seeds and financing for African farmers, his youth-friendly initiatives in agric business in Africa, and his High 5 initiative (Light up and power Africa, Feed Africa, Industrialise Africa, Integrate Africa, and Improve the quality of life for the people of Africa).  Fittingly, Adesina declared that he would use the prize money to set up a foundation for African youth development in agriculture. Declaring that the award would serve as an impetus to continue his strides at the AfDB, Adesina added:  "It is simply amazing  that the son of a poor farmer can be at the world stage receiving this award. I will dedicate my life to feeding the world. For me, the World Food Prize is a great honour and recognition for all of the work that I have done for decades of my life.  But it also puts the wind behind our sail as we now take off to feed Africa, because it is a job that has to be completed. Not only must Africa feed itself, it must feed itself with pride. Africa must also unlock the potentials of agriculture, turning agriculture from something that you use for managing poverty to something that you use for creating wealth."
In his own reaction to the award, President Muhammad Buhari  observed that it was in recognition of Adesina's contributions to food security and for driving change in African agriculture for over 25 years. He said: "By dint of hard work, persistence, diligent efforts and God's sufficient grace, you have risen above many limitations to emerge as a notable figure and a true champion. Your life story mirrors the resilience of the Africa spirit and doggedness for which Nigerians are well known."  Indeed, to say that Adesina is one of the shining lights of the immediate past adm6inistration of President Goodluck Jonathan is to state the obvious.
As Minister of Agriculture, he launched an electronic wallet system that allowed farmers to access fertilisers, reaching well over 15 million farmers. From 2011 to 2015, he sought to make the country self-sufficient in rice production, turning cassava into a major cash crop and a strategic raw material for bakeries. Among other strides, he is credited with eliminating the fertiliser racketeering that had proved to be an albatross for the farming profession in the country for decades. Nigerian farmers would indeed recall that a bag of fertiliser cost about N10, 000 when the former minister came into office. However, by the time he left, it was only N3,500.  In addition, his initiative on cassava bread is noteworthy. More fundamentally, however, Adesina it was who  institutionalised the idea of seeing agriculture primarily as a business, which proved to be a major paradigm shift.
It is saddening, however, that, Adesina's initiatives in the agric sector, particularly the e-wallet facility for distributing fertilisers to farmers, are hardly being built upon in the current dispensation. It would certainly be a tragedy if the country failed to address the current lacunas in fertiliser distribution in time. It is also unfortunate that the cassava bread initiative is not being leveraged upon.  Besides, there is as yet no evidence that the conceptual framework of agriculture as a business is at the heart of current operations in the agriculture ministry. We therefore urge the Federal Government to address these lapses and come up with initiatives that will further expand the gains of the past few years.
We salute Dr Adesina on his 'Nobel Prize' for Agriculture and urge him not to rest on his oars. More than ever, Africa needs food security and African farmes need to live better lives. It would be nice to see the AfDB, in partnership with governments across the continent, taking on this challenge in more creative and enduring ways.