APART from being a unifying force in a multi-cultural society like Nigeria, football has continued to spring a number of surprises among the youth population in the country. The local football league may be attractive, but the religious followership that European football has attracted is currently a business venture and source of income for its ardent followers.
Today, football betting has graduated from 'analogue' to digital as it is now done online. Sites such as Bet9ja, Merrybet, Nairabet, Betway, Betking are very popular among bettors. This means one could sit down in the comfort of one's own home and bet on matches spread or taking place in virtually every part of the world. If one thinks betting is engaged in by the scum of the society, it is simply an assumption, as the game is now the pastime of both the rich and the not-too-rich who are looking for a way out of a financial conundrum.
Since the inception of online football betting, things have not remained the same for both football fans and the operators of viewing centres. This has come with the effect that ardent football-fans make and/or lose money when they watch matches. For many of the unemployed youths among the bettors, betting has become their main source of livelihood, while for others who barely eke out a living, it has become an added source to complement their meagre income.
As a booming industry with many outlets, it is common to find youths always crowding betting shops.
Dauda Isiaq, a welder who also bets regularly, spoke with Sunday Tribune on his experience.
"The crowd you see here," he said, pointing to about 30 youths crowding around a popular betting shop in Challenge area of Ibadan, "is nothing to compare with the ones you will see at Gate and Iwo Road.
"It keeps the youth, particularly the unemployed ones, busy. It keeps them from thinking about crime. Some just come around to watch. Some are on shift duties, and they come to betting shops to fill up their free time," he explained.
Getting into the business
From Sunday Tribune investigations, the ubiquitous betting shops are never short of young customers, A shop owner at Ojurin, Akobo in Ibadan, who did not want to be identified, noted that daily patronage depends on the number and status of matches to be played per day.
"It depends on the number of matches played in a day. The more matches played, the more customers we get. Especially, when there are big games, a lot of customers come around," he said.
Stop labeling opponents looters, liars ― Jonathan's conference
Going by the huge number of youths patronising betting shops all over the country, especially in Lagos and other urban centres, it is not surprising to find out that the money involved in the industry as a whole on a daily basis runs into billions of naira.
In 2014, the News Agency of Nigeria in a report claimed that Nigerians spent N1.8 billion daily on sports betting. Likewise in 2016, a PwC report projected that the investment in Nigerian mobile gaming market would hit about N45 billion in 2019. Apart from these staggering figures, the quick cash turn-out has been a major factor drawing the youths in.
Speaking on why and how he got into the online betting, a tailor in his mid-30s, who chose to remain anonymous, recalled that: "I started football betting in 2013 through a friend. Then, he would just tell me he was going to 'play betting.' I discovered that as he was playing, he was coming back with money, on more than one occasion.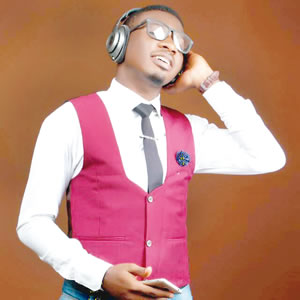 "He told me he was only staking with N100 and that the money he was investing on the stuff wasn't much, but the cash turn-out was quick. That got me interested in knowing more about how the scheme operates. The first time I was going to play online betting I staked N100 too, and I got N2500 in return. That was how I got into it fully."
Underscoring further the massive youth participation in football betting, Akintunde Akinwumi, an Ikorodu, Lagos-based private school teacher in his early 30s told Sunday Tribune that he needed extra money from another source.
"I was into online betting during my undergraduate days. I just wanted something to complement the finance coming from my parents," he said.
Daniel Uwaechue is a Lagos-based gym instructor and he bets thrice a week. As far as he is concerned, "it is a risk but it also has to do with luck as the matches are sometimes fixed," he said.
Same goes for Bode Ojewande, a phone sales agent who bets twice weekly. He also believes in the element of luck, hoping that he could make extra money to complement what he makes on a monthly basis as a sales agent.
Bolaji Toluwalope, a fresh graduate, is part of the teeming youth of the nation seeking for jobs but meanwhile he could do with some extra cash and that is why he bets every week.
Damola Makinde, a postgraduate student of Obafemi Awolowo University, Ile-Ife, Osun State, also revealed that:"I got into betting because I needed to get an extra source of income, apart from what I got from parents. I ventured into it on hearing that people make money on weekend-basis."
Winning and losing
Though it is interesting that lots of money is being realised from betting, it is not without its downside. The youths spoken to recalled how betting has shown them that just as their cash rewards came as and when due and meeting their various needs, they have had to endure so many tormenting and trying times when on the losing side.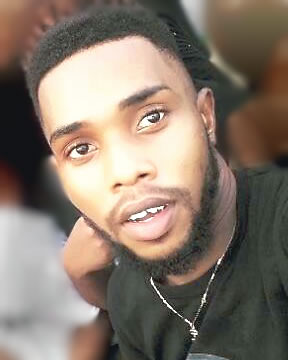 "One of the gains I can point to was that when I was to start my business, the money I realised, which was N18,000 from the N100 I staked, was used in acquiring materials for the work. That was the exact amount I needed. The money came in time. On some other instances, I used the winning – sometimes N56, 000, and sometimes N36,000 – to either repair or buy phones, and to run other unforeseen expenses.
"I've incurred several losses too. It's either win or lose, and the losses usually outweigh the gains. Nigerian youths who participate in betting, I will say, engage in a lot of risks. I have played for months before without winning. In fact, those who designed the betting scheme did so with aim of getting profit for themselves," a young man told Sunday Tribune.
Akinwumi, the Lagos-based teacher was of the opinion that: "Due to the increasing rate of unemployment, betting has helped me to survive the hardship of the economy because gambling is a 50-50 financial adventure. It is either you win or you lose. Football betting has nothing to do with whether one is employed or not. For instance, I am gainfully employed and I still play it. In fact, some youths, who have no job, have made it a full-time investment.
"Personally, I can say that the gains of football betting are in bits. My biggest win ever was N120,000. But then, during the last FIFA World Cup, I lost over N200,000."
Olaoluwa Caleb, a postgraduate student on the University of Ilorin confessed to Sunday Tribune that he is an addict. According to him, "(Online) betting has really helped me because I can easily predict games and earn extra cash. Although I make at least N5,000 a week with which I settle impromptu bills, I am an addict already."
For Damola, a post graduate student of OAU Ile-Ife, it was over between him and betting because he discovered that whatever he gained would be lost in the long run.
"On a short term, it served me; on the long run, it's a big loss. The secret of football betting is that you win when you take all; you lose when just one prediction goes wrong. Only a few of us win, a lot of people lose.
"I staked over a million naira the year before, but I tend to forget the pains of my losses on few occasions when I win. I quit betting on the realisation that it's a scam. It is a legal business and a game of luck, but economically, betting is not worth it."
For Isiaq, "betting hasn't helped youths in the present economy. The money we ought to spend on our families end up here. Those who stake on a daily basis do it because they are not employed; otherwise, betting doesn't earn people prosperity. It is not really helping Nigerian youths. Being gainfully employed is better. Though I also bet, I don't recommend it."
A betting shop owner, who preferred anonymity, advised the youth that: "While being actively involved in online betting (the youth should) get employed so that betting will just be a complementary income."
Addicted to betting
Paradoxically, with more people likely to lose than win, online bettors are not deterred. For them, even when they keep losing every day, one big win is all they need to make up for their losses. For such people it is simply about reward for passion.
An online football bettor, who gave his name as Banji Adegbenro, informed Sunday Tribune that he has not had a major breakthrough but is optimistic it will be sooner than later.
—Additional report by SEGUN ADEBAYO