Accountant General promises support for FMBN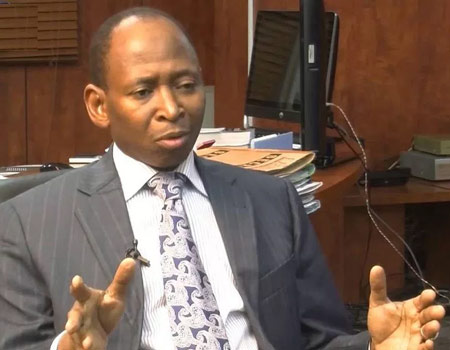 ACCOUNTANT-General of the Federation (AGF), Mr Ahmed Idris has pledged support for Federal Mortgage Bank of Nigeria (FMBN) to realise its mandate.
Idris gave this assurance recently when he received in the audience the management team of the bank at the Treasury house in Abuja led by the Managing Director/ Chief Executive, Arc. Ahmed Musa Dangiwa.
He described as gratifying, the recent efforts of the bank to deploy ICT in managing its operations especially with regards to its contribution to the National Housing Fund (NHF) which are contributed by public servants across the nation.
Head of Press and Public Relations Unit ìn the Office of Accountant General of the Federation (OAGF) Oise Johnson quoted Idris as saying "leveraging on our experiences in the implementation of the nations public finance reforms, which has been largely ICT driven and which has been widely acclaimed as successful, we will be ready to provide the needed support and guide in helping you achieve this all-important step, which I believe will bring renewed confidence to your customers and contributors" the AGF emphasised.
He further explained that the IPPIS platform on which the payment are carried out is constantly being improved to meet all the staff needs as it captures details of deductions and contributions made on the salary of staff, assuring that the Office will do all it can to assist the mortgage bank to ensure transparency in handling the NHF, which is 2.5 per cent of the basic salary of contributors.
ALSO READ: Jaiz Bank unveils strategy to transform, attain vision
"The synergy that has existed between us would be deepened for the mutual benefit in our organisation" the AGF maintained.
Earlier, Managing Director/ Chief Executive Officer of the FMBN, Arc. Ahmed Musa Dangiwa expressed his appreciation to the Account-General of the Federation for what he described as "the smooth operation" of the Treasury Single Account and other reforms being implemented by the Treasury since Mr Ahmed Idris assumed the saddle of leadership at the Treasury.
He called for more collaborations with the FMBN to enable them to succeed in delivering their mandate.