Accountant General of the Federation wants fire incident in his office probed
Vital documents still intact, says Senate finance committee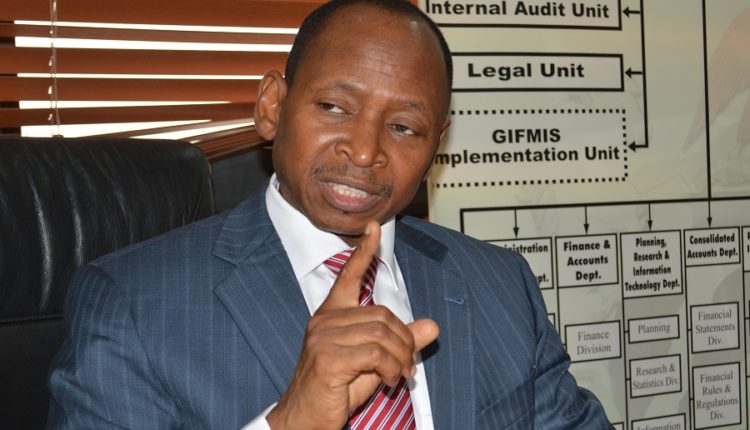 The Accountant General of the Federation, Mr Idris Ahmed, has demanded for a panel of inquiry to investigate the fire that gutted a part of his office on Wednesday morning.
He equally recommended that report of the panel be made available to the Senate.
Mr. Ahmed said this when the Chairman of the Senate Committee on Finance, Senator Solomon Adeola, visited the scene of the incident and the office of the Accountant General.
The Accountant General informed the Chairman that the fire started as a result of electrical malfunction of the complex cooling system in the office housing some capital account documents, adding that the server of the office where documents were electronically stored were intact and burnt documents could easily be retrieved.
He commended the FCT Fires Service and over 25 fire trucks from NNPC, CBN, Julius Berger and the Army that came to the rescue when FCT Fire Service ran out of water, adding that their efforts limited the damages to the building.
Senator Adeola after the assessment of the incident claimed that the incident was a minor one.
Senator Adeola  said having visited the office where the fire started, he was convinced that irreparable damage was not done to the building while vital documents were not burnt.
He said: "After the meeting between the leadership of the National Assembly and members of the executive on the effects of COVID19 on the economy  where we got news of the fire, I came to see things for myself and I am happy to report that irreparable damage was not done to the building and more importantly documents burnt are easily retrievable as the main server of the office was not affected and only hard copy of some capital projects which are online real time are affected."