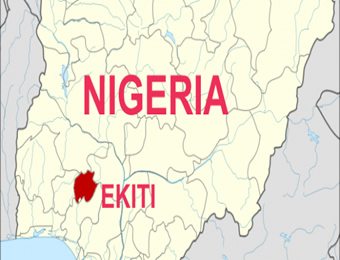 Angry Ekiti State athletes preparing for the 2018 National Sports Festival have staged a protest at the Oluyemi Kayode Stadium.
The Gary athletes had boycotted training since Friday last week and alleged that the Ekiti State Sports Council had mishandled N7million allegedly approved by the state government for the fiesta.
They claimed that the management of the state sports council had allegedly pocketed N5 million they said had been made available by the government and declared N2 million of the sum.
Apart from locking the main gate of the stadium, thereby preventing people from gaining entry, they also chased out state officials from their offices with sticks.
The athletes had refused to reveal their names or sports, citing possible "victimisation" by the sports council, but insisted that the negotiations on the funds to be released between the state government and the sports council had been on for sometimes now.
ALSO READ: WADA's ban threat: Lalung seeks Buhari's intervention
The athlete said: "It started from N32 million to N19 million and they eventually agreed on N7 million but they are now telling us that only M2 million was approved by the state government.
"We have been preparing for the sports festival which starts on Thursday, December 6, in Abuja since about three months ago. The athletes have been engaging in open camping all the while with most of us coming from across the 16 local government areas of the state."
However, the General Manager of Ekiti State Sports Council, Chief Deji Samo, in reaction, said the athletes could be under the sponsorship of some people for the protest for personal interests.
Chief Samo dismissed the athletes' allegations, saying: "We have sent our file to the governor. We are expecting his response. It is when we get approval for a fund that we will know how many of the athletes will go for the games. We will like to go to the competition with our medal hopefuls.
"Because of funds, we had to put the athletes through open camp. They have been preparing. All I know is that we are going to the games in Abuja and we will make the state proud."