Absence of Evans' lawyer stalls trial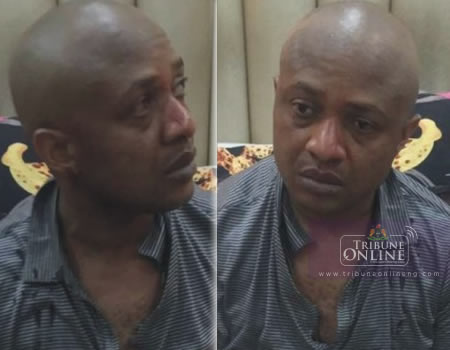 THE absence of alleged Kidnap Kingpin, Chukwudumeme Onwuamadike also known as Evans Counsel, was on Monday stalled.
Evans is standing trial before an Igbosere High Court.
At the resumed hearing of the case on Monday, Evans counsel, Mr Olarenwaju Ajanaku sent in a letter to the court that he would not be available and asked for an adjournment.
Evans is currently facing two separate charges, bordering on conspiracy to kidnap, kidnapping and attempted murder, before Justice Adedayo Akintoye.
In the first charge, Evans is standing trial alongside Joseph Emeka, Ugochukwu Nwachukwu and Victor Aduba.
ALSO READ: Court dismisses suit challenging power of EFCC to investigate Benue accounts
In the second charge, he is standing trial alongside Joseph Emeka, Linus Okpara and Victor Aduba.
At the last adjourned date, a fifth prosecution witness, Izuchukwu Ezeuko, had told the court of how he travelled down to the Eastern part of the country to drop one million dollars ransom to the alleged kidnappers of his employer.
Ezeuko, a manager in the firm of the victim of the alleged kidnap, Mr James Uduji, had made the revelation while giving evidence before Justice Asedayo Akintoye.
He had also told the court that he agreed to travel from Lagos to the east to drop the ransom in order to save his boss' life.
Ezeuko had narrated to the court how he paid one million dollars ransom in two trenches of 800, 000 and 200,000 dollars to the kidnappers of his employer.
Consequently, the case was adjourned till October 24, for continuation of trial.
Evans is facing similar charges before Justice Hakeem Oshodi of an Ikeja High Court.