Kaduna holds maiden book & art festival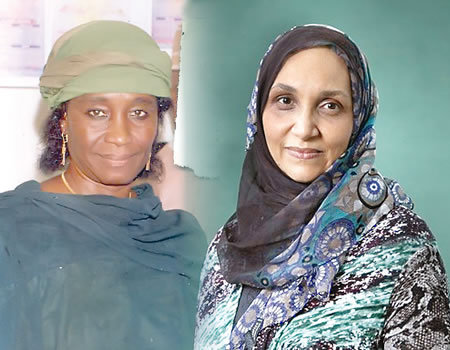 KADUNA State is set to become the 'hotspot' of literary activities in the North, with its maiden Kaduna Book & Art Festival (KABAFEST) happening from July 5 to 8, at the Gusau Institute.
During the administration of Dr Muazu Babangida Aliyu, Niger State held that distinction with several literary programmes and interventions for adults and children. However, the momentum was lost after Aliyu left office as the state governor.
Happily, Kaduna, in line with government's restoration programme and its commitment to the promotion of literacy, has taken up the mantle with KABAFEST.
Organised in partnership with the Book Buzz Foundation, promoters of the Ake Book and Art Festival, and the Gusau Institute, the maiden KABAF  will feature conversations with authors tagged booklogues, panel discussions, film screening, art exhibition, food tasting and poetry performance.
Sudanese writer, Leila Aboulela, is headlining the festival. The author of Minaret, Lyrics Alley  and  The Kindness of Enemies will be joined by others,  including   Zainab Alkali, Jerry Buhari, Kaltume B Gana, Abubakar Adam Ibrahim, Aisha Umar, Toni Kan, Titilope Sonuga, Edify Yakusak, Efe Paul Azino, Aminu Alan Waka, Hafsat Ahmad Abdulwaheed,  Ibrahim Bello-Kano, Andrew Walker and  Carmen McCain
KABAFEST, the organisers explained, "is a unique event that will celebrate the rich cultural heritage of Northern Nigeria, harness the passion of local creatives and bring together some of the finest contemporary writers, artists, filmmakers, poets and thinkers to Kaduna."
Creative Director, Lola Shoneyin, adds: "We aim to create new and exciting opportunities for social and cultural interaction, the celebration and promotion of creatives in the Northern region of Nigeria and foster tolerance"
Fittingly, the festival is an inclusive one as it is open to school pupils, undergraduates and adults. The pupils will participate in the poetry declamation contest for secondary schools, while undergraduates of tertiary institutions in Kaduna State who register before July 5 will attend for free.  They can also apply online for a N10, 000 book grant, while a bookstore on-site will offer a wide range of books at a special festival discount rate.
Writers scheduled to participate in the 'booklogues'  include   Kan,  Yakusak, Ibrahim, Odafe Atogun, Maryam Bobi, Richard Ali and  Aboulela, who will also  host a special two-day fiction writing workshop for women.
The panel discussions at the festival are diverse and varied.  Father Matthew Kukah, Ibrahim Bello Kano and Dr Usman Bugaje will discuss Religious Tolerance while the Emir of Kano, Sanusi Lamido Sanusi, Aisha Umar and Saudatu Mahdi, will talk to multi-media journalist, Kadaria Ahmed, about Harnessing the Potential of Women in Northern Nigeria.
Nur'din Busari, Jamila Umar Tanko, Abdullah Dona and Zakari Mohammed will tackle the Challenges of Publishing in Northern Nigeria; Hafsah Abubakar will discuss Rahama Sadau on art and activism, while Anwalu Anwar, Hafsat M A Abdulwahid and Balaraba Ramat Yakubu will speak on Modern Hausa Literature with Carmen McCain.  Professor Alkali and Aboulela also talking about the contributions of Muslim Women writers in today's world.
The Kenneth Gyang directed movie Blood and Henna will be screened as would be Ishaya Bako's short film, Henna.
The art exhibition component of the festival will see works of   Jerry Buhari, Kaltume B Gana, Mariam Oyawoye and Nura Garba, displayed in an exhibition titled Visions of 4!'