CAC receives 1,250 online applications in 4 days
JUST four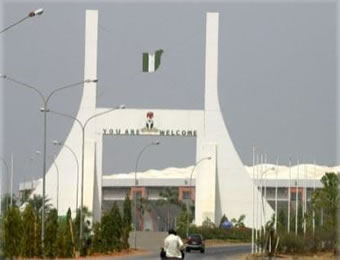 days into the commencement of full online registration, the Corporate Affairs Commission (CAC) has disclosed that the commission has received over 1,250 online applications in four days, from Monday, May 15, to Friday, May 19, 2017.
Speaking in Abuja on Monday at a press conference, the Registrar General of CAC, Bello Mahmud, stated that the primary role of the commission is to regulate the registration, as well as supervision and management of companies in Nigeria. He also added that the commission over the years has implemented reforms in order to strengthen the processes and requirements for the registration of businesses.
Bello stated that online company registration, as one of the commission's reforms, is cheaper, faster and convenient as transactions can be conducted from the comfort of homes and offices.
"I wish to inform you that as at Friday, May 19, 2017, just four days after the start of full online registration, over 1, 250 transactions have been submitted," he stated.
He said the objective of the online registration is to complement the Federal Government in its current effort to provide a conductive environment for doing business and also ensure that Nigeria operates at par with some of the best companies registries in the world in the delivery of registration services.
"In order to ensure seamless operation of the company registration portal and zero downtime, the commission out-sourced the hosting of its main database and operating software to Main-one Data Centre in Lagos. This will ensure 99 per cent uptime, thus ensuring efficient registration services," he said.
Again, the CAC has stated that it will no longer accept physical submission of new applications for registration in six state offices in which only online applications will now apply.
According to the commission, the states include Enugu, Kaduna, Kano, Lagos, Port Harcourt and Abuja.
The Registrar General noted that "customers processing new registration in these locations shall directly complete the application forms and other relevant information and pay the registration fee as well as stamp duty on the company registration portal."
He explained that the move to go fully online is to guarantee uninterrupted availability of services and ensure efficient service delivery to customers.
Bello noted that the CAC is totally committed to one of the focal objectives of the Federal government through the Presidential Enabling Business Environment Council (PEBEC), to improve the business environment in Nigeria.