85 per cent of COVID-19 cases in Africa undetected —WHO
Nigeria records no vaccine-induced death so far —FG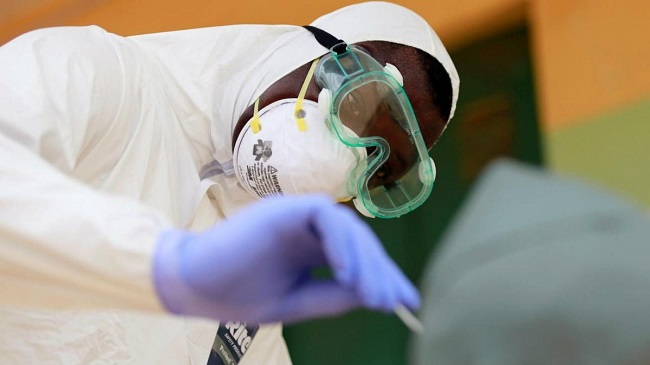 THE World Health Organisation (WHO) says six out of every seven COVID-19 cases are not being detected in Africa. 
It made the calculation based on a formula that looks at recorded deaths and case fatality rates. So far only eight million Covid cases have been recorded but the WHO now estimates that the real figure is 59 million. 
In the main, the only people who are tested are those who turn up at health centres with symptoms and those intending to travel out of the country. This means that a huge number of asymptomatic cases are not being spotted resulting in more transmission. 
To deal with this, the WHO is boosting community screening in eight countries aiming to reach seven million people with rapid testing in the next year. 
"With limited testing, we're still flying blind in far too many communities in Africa. More testing means rapid isolation, less transmission and more lives saved through targeted action," said WHO's Africa director Dr Matshidiso Moeti. 
Burundi, Ivory Coast, the Democratic Republic of the Congo, Guinea Bissau, Mozambique, Congo-Brazzaville, Senegal and Zambia will be taking part. There has been a decline in recorded new cases recently, the WHO says, but there is concern that with low vaccination rates COVID remains a threat for many. 
Meanwhile, the National Primary Health Care Development Agency (NPHCDA) has revealed that no death related to the administration of the COVID-19 vaccines has been recorded in Nigeria. 
Executive Director, NPHCDA, Dr Faisal Shuaib, who made this known on Thursday in Abuja at the National Vaccination on COVID-19 bi-weekly briefing, however, emphasised that mild to severe symptoms, which were time limited, should be expected within the first three days following vaccination. 
Shuaib said out of 1,284 adults enrolled in a study to monitor safety of COVID-19 vaccines in the country, 52.6 per cent of enrollees reported non-serious adverse effects and only one subject or 0.08 per cent reported serious adverse effect in the first week following vaccination. 
While noting that none of the enrolled subjects who reported adverse effects required hospitalisation, he said the study, led by Professor Akin Osibogun, a professor of Community Medicine at the Lagos University Teaching Hospital, was carried out by NPHCDA in six states — Anambra, Borno, Edo, Katsina, Lagos and Plateau. 
"The overall aim of the observational study was to monitor the safety of COVID-19 vaccines in enrolled adult individuals 18 years and above who have received the authorised COVID-19 vaccine in Nigeria for the purpose of safety signal detection. 
"The study sought to estimate the incidence of ad- verse events following immunisation with different brands of the COVID-19 vaccine in all enrolled immunised subjects. 
"The commonest reported symptoms among vaccinees were tenderness at injection site 20.9 per cent and fever 20.3 per cent. Most of the reported symptoms (55.5 per cent) occurred within the first three days of vaccination, while 40.2 per cent of the vaccinees with reported symptoms could not recall time of onset of symptoms." 
YOU SHOULD NOT MISS THESE HEADLINES FROM NIGERIAN TRIBUNE
Lagos Is Second Least Liveable City In The World For 2021
Lagos is the second least liveable city in the world for the year 2021. This is according to the most recent annual ranking put together by the Economist Intelligence Unit (EIU)…
FACT CHECK: Did UNICEF Say Blocking Children's Access To Pornography Constitutes Human Rights' Infringement?
CLAIM 1: A Twitter user claims UNICEF said any efforts to block children from accessing pornography might infringe their human rights.
VERDICT: MISLEADING!