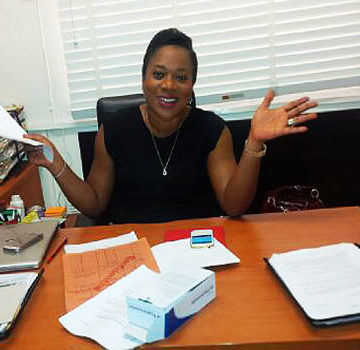 The Eko Health Mission, an Initiative of Lagos State Government, on Thursday provided free diagnosis and medications for 7,000 residents of Ikorodu.
The objective of the mission is to take free healthcare to the grassroots and under-served areas of the state.
The Coordinator of the group, Dr Dolapo Fasawe, told the News Agency of Nigeria (NAN) that the mission had also attended to over 200,000 people in 19 local government areas of the state.
"Ikorodu will be the 19th local government area that we have attended to and I am surprised seeing a large turnout from its environs.
"We have been here for three days and we have attended to both old and young.
"We did not only diagnose, we give treatments immediately and advised people on how to take good care of their health.
"The treatments were on hypertension, diabetes, dental, eye sicknesses, malaria and HIV screening.
"Adults, children, even disables are all benefitting from the programme," she said.
Fasawe advised people to always check their health at the Primary Healthcare Centres regularly.
Some beneficiaries of the programme lauded the state government for bringing such initiative to the people.
Mr Azeez Lamidi, a resident, said he could not afford some hypertension drugs but he was happy to be given free of charge.
"I am hypertensive, some of my drugs are expensive, but here, after seeing a doctor I was given drugs free of charge.
Also speaking, a 64-year-old woman, who simply identified herself as Alhaja Oguntimehin, said that she but could not afford eyeglasses but she was given one free of charge.
NAN reports that medical personnel were deployed to attend to people of the area.
The free healthcare kicked off in March.