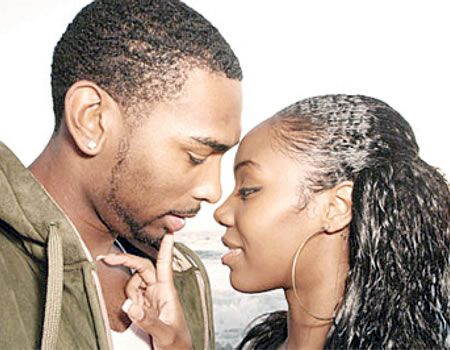 PEOPLE may think it is a difficult task to spice up their sex life. It is actually much simpler than you think. You don't need to jump onto a bondage or mate-swapping website. You do not need to strain any muscles or break bones….I promise! What you need is the right attitude and the rest will fall into place. It works best if both you and your spouse are on the same page about improving the intimacy. Your marriage will thank you!
Try new sexual positions. I know I said no injuries would be involved and I meant it. But, I am certain that there are many positions that you have not tried recently (or at all). There are many resources and illustrated books to give you some ideas. Make a point to try a new position each time you make love.
Get yourself in shape. Working out and exercising will increase your libido and make you feel good about your body. Yoga will make you more flexible (which makes tip #1 easier).
Get verbal! Dirty talk can be a huge turn on for partners. If you are new at this, it can seem a bit strange at first, but don't worry, that's normal. Once you get past the initial awkward (and potentially laugh-filled) stage, it will come more naturally. The response will hopefully reinforce that you are doing something fun and sexy!
Stay healthy. You need to take care of yourself physically. Be sure to address any medical issues that are impacting you in the bedroom. Doctors hear about this day in and day out. Don't be embarrassed…there is often help available if you just ask for it.
According to Forbes.com, "… nearly one in five men in the U.S. suffer from erectile dysfunction, according to a recent study in the American Journal of Medicine. Some researchers have estimated that as many as 40% of U.S. women have low libido or inability to reach orgasm." How to Spice Up Your Sex Life on Forbs.com
ALSO READ: Presidency releases 'checklist' on killings under PDP
Do something fun, novel or exciting. Believe it or not, your chances of having sex later is increased if you laughed and had fun together. You two will be connecting in a way that triggers the feel-good chemicals (like when you fell in love).
Try a new time or scheduling sex. Try mornings if you normally do it at night. Set a "sex appointment" that you can look forward to all day. Both scheduled sex and spontaneous sex are important in a marriage. Do not get "hung up" on the idea that it was planned.
Try something different in the bedroom. Do not pressure your partner to do something he or she doesn't want to, but you can certainly introduce something. For example, if you have never watched porn together, read an erotic novel together, or used a sex toy, why not give it a go?
Above all, if the sexual intimacy in your marriage is lacking, do not ignore the situation. Talk about it with your spouse. Address it by discussing your feelings. Do not come from a place of blame. This is likely to go down a bad path for you both. Treat this as the sensitive topic that it is. Sweeping sexual issues under the rug will only make them worse. Do not avoid talking with each other about your feelings and concerns whether a sexual issue or something else that is important for your marriage.
It seems that there are readily available ways to spice up your sex life. If you find your efforts do not improve things, you can seek out professional help. A sex therapist can work with you on a full range of sexual issues. Or, you can take a tantra class (or similar) or find a book that will guide you.
www.verywell mind.com