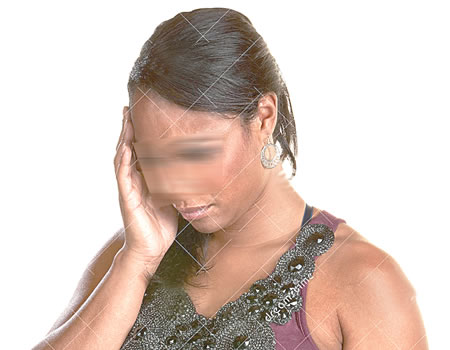 Secondary infertility may be why 66 per cent of Nigerian women are unable to get pregnant, and fibroid being the cause in 21.8 per cent of the women, a study has found.
In a new study, researchers found conditions such as fibroid and portions of the womb sticking together as a reason for secondary infertility in women that participated in the survey.
It indicated that primary infertility (73.0 per cent) was a common finding among Indian women while secondary infertility (66.0 per cent) was more prevalent among Nigerian women who were over five times more likely to have this condition compared to Indian women.
The study assessed reports on the state of the womb of infertile Nigerian women and their Indian counterparts between January and December 2010 to determine if there are any differences and attempt to explain why the differences exist. It was in the 2017 edition of the Journal of Gynaecology and Women's Health.
The study, which reported that Nigerian women were significantly much older than their Indian counterparts, said infertile Indians women presented early for evaluation as well as better awareness among these women.
Nigerians traditionally seek alternative means of treatment before presenting to medical facilities and hysteroscopy is neither readily available nor widespread in Nigeria.
Infertility is the inability of a couple to achieve pregnancy after one year of regular, unprotected sexual intercourse. Primary infertility is infertility in a couple who have never conceived. Secondary infertility is a failure to conceive following a previous pregnancy.
Intrauterine adhesion and fibroids were more pronounced among Nigerians while polyps and complete septum were more common among Indians who had abnormal hysteroscopic findings. Hysteroscopy is considered the gold standard in assessing the uterine cavity.
The high incidence of intrauterine adhesions among Nigerians, they reason could result in increased risk of miscarriages and therefore it is not surprising that secondary infertility was the commoner type of infertility among them.
In addition, complications following poorly supervised deliveries and unsafe abortions, they explained could be responsible for high incidence of intrauterine adhesions among Nigerians setting up a vicious cycle.
Indian women were 1.3 times more likely to present with endometrial polyps and 1.32 times more likely to present with complete septum than Nigerian women.
They declared: "Taking measures such as enlightening Nigerian women on need for early presentation, avoidance of harmful socio-cultural beliefs and practices and availing themselves of expert care in gynaecological issues, liberalising abortion laws and training and retraining of medical practitioners on general best practice among others may mitigate acquired uterine factors and thus help in the prevention and treatment of infertility as well as improve pregnancy outcomes."
Fertility levels in sub-Saharan Africa are among the highest in the world, with Nigeria having a prevalence of 25 per cent.  Secondary infertility has been the major type of infertility in sub-Saharan Africa and this has been attributed to high prevalence of sexually transmitted infections, inadequate treatment of such infections, unsafe abortion and its complications and puerperal sepsis.