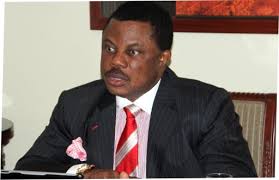 OVER sixty cooperative societies in Anambra State are to benefit from the Livelihood Improvement Family Enterprises (LIFE) programme initiated by the Federal Ministry of Agriculture and Rural Development to promote community-based activities for job and wealth creation among unemployed and underemployed youths and women in rural and suburban households.
Anambra is one of the 24 states selected from the six geopolitical zones where the programme is being implemented.
The deputy director in the agro-processing and marketing department of the Federal Ministry of Agriculture, Mr Macus Ogunbiyi is leading a team of experts on a week-long assessment of cooperative societies in the 12 benefiting communities in Anambra State.
During their stay in Anambra, members of the team would visit all the sixty cooperative societies in the 12 communities.
Essentially, the team would give community farmers a brief understanding of the LIFE programme and its short, medium, and long-term goals; promote the importance and benefits of the programme to state officials and potential beneficiaries; identify agribusiness gaps in sample communities through the conduct of needs assessments
and verify available structures in the communities.
According to Ogunbiyi, those targeted were the unemployed and underemployed Nigerian youths between 18 and 40 years with a minimum qualification of secondary school certificate, as well as unemployed and underemployed women, especially widows and single mothers.
He said: "They shall be chosen along ward lines based on interest to improve their lives, especially through agriculture and its value chains.
"All the beneficiaries of the LIFE programme shall be organized into cluster groups comprising of youth and women cooperatives having a leadership platform from the community to the national apex level.
"These beneficiaries shall consist largely of young people selected across several complementary disciplines in a gender-balanced manner."
He explained that the overall goal of the program was to contribute to the attainment of food security and economic growth of Nigeria through job creation, value addition, and business enterprises in agriculture, rural income generation and improved livelihoods for youth and women.
Other objectives of the programme, he added, include increasing family livelihood through the development of agricultural enterprises to reduce rural-urban migration among the youths, promoting community-based farming as a business and to create on-farm and off-farm jobs for unemployed youth and women promoting import
substitution through enhancing production and productivity of competitive crops.
Anambra State commissioner for agriculture, mechanization and export, Mr Afam Mbanefo, who received the team, said the state government had adopted transparency in its dealings with the various cooperative societies, adding that the era of one family dominating a cooperative society was gone.
He said that following the process which the state government had put in place, it had become easier to identify cooperative societies that meant business.