Car owners around the world frequently face a big challenge to buy spare parts for automobiles when needed. Cars fall under the luxury commodities category and so as the spare parts are also high-priced too. In such a condition, one must always consider certain things when purchasing the auto parts.
Nowadays, different types of car spare parts are available online, however, one should have decent knowledge about such things to choose the right one for their automotive. Moreover, they should also check some basic aspects while purchasing for the spare parts. To get more such information regarding spare parts visit boodmo.com.
Things to know when buying spare parts of automobiles online
The 5 key things to know about the car parts on spare are discussed below. However, you must always consult with an efficient mechanic before buying anything for your car.
Choose a genuine seller
Even if you are seeking spare parts for your automotive online, check the manufacturer in terms of market presence. See if they have a genuine company with excellent reputation. Primarily, you can visit their website and check the customers' reviews. It helps you to get a clear idea regarding the services they provide.
A responsive website of the spare part manufacturer denotes its genuinity. Furthermore, some manufacturer's website provides you the opportunity to directly purchase the automobile spare parts.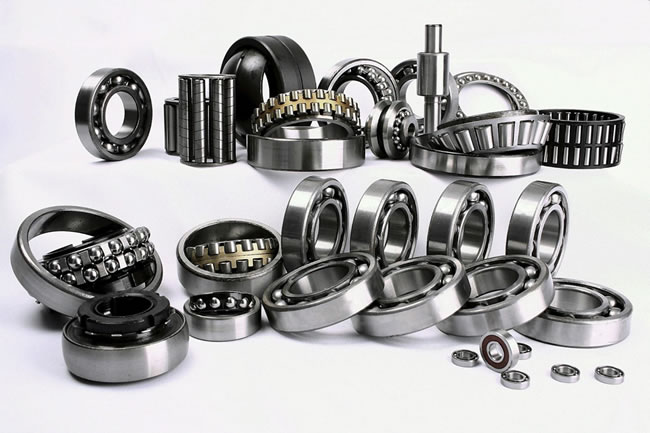 Any genuine car spare seller will demand for your personal and vehicle related details. You should always input them accordingly. This uplifts the transparency of the purchase and you must not compromise about it.
Check product genuineness
After getting a genuine seller, you should check the authenticity of the spare parts for your automobile. You can visit boodmo's website as it sells all genuine spare parts at reasonable prices.
Things that ensures a spare part to be authentic are mentioned below:
Part number
Information regarding compatibility
Details of the product
Users' handbook
The genuine spare parts for your car is more likely to contain certain certificates. Furthermore, you can also visit the certified OEM site in your area. The presence of a spare part on the OEM site ensures its authenticity.
In some e-commerce websites, you can see heavy discounts on the car spare parts. Always avoid purchasing such items as they are often fake. Remember that it is natural for any spare part to be expensive given the price of the car itself.
Price Comparison
The online automobile spare parts market is no different from a traditional one in terms of price and competition. Car users who are unaware of the price of a specific spare part can have an idea as they execute a good research.
As a customer, you should always compare the price of a particular car part on different e-commerce sites dealing with such items. However, you can find very little difference in the price for a commodity, except getting good service deals and conveniences.
Always choose a seller who promises to give you efficient post-purchase services. Expect lofty handling charges for the car spare parts. This happens due to the essential extra care and heavy packaging the spare part needs. Moreover, the weight of some spare parts can exceed 50 Kgs as well.
Warranty and Return Policy
It is a must for every automotive owner to have knowledge regarding the warranty period and the return policy. Generally, all the car spare parts come with one to two years of warranty period. The manufacturer promises to change the product in case any manufacturing malfunction occurs.
On the other hand, return policy depends on the e-commerce website from which a person purchases an automobile spare part. You need to go through the policy to get a proper idea regarding any change over if such circumstance arises.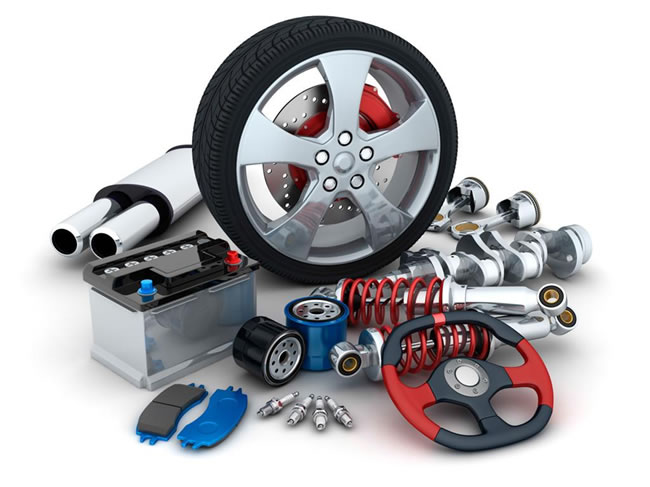 Be aware regarding fake spare parts as they do not come with any warranty. Avoid buying such items just because of low prices.
Tracking and Installation
Tracking and installation are other two aspects that you need to know as a spare part buyer. The e-commerce website you choose must have good order tracking facilities. You can guess its efficiency by going through the data related to previous sales.
Simultaneously, installation services depend upon the local vendor in case of an online purchase for an automotive spare part. Check for the presence of a vendor and its services when buying a spare part for your car.
Conclusion
The online market of car spare parts has developed quite well as people tend to place orders and buy stuff while relaxing back at home. However, a car owner should also avoid installing the spare parts himself without proper technical knowledge.
A decent knowledge regarding the aspects mentioned above can help a person to seamlessly choose the right spare part for his car on boodmo.com. The best one can do is grab a special offer that leads to a good cut-off on the price of the spare parts.
YOU SHOULD NOT MISS THESE HEADLINES FROM NIGERIAN TRIBUNE
More Shocks As Unemployment Data Exposes Misery Status Of Nigerians
BEFORE now, economic and finance experts found it difficult to assess the healthy nature of the labour market and how to measure the impact of government policies targeted at creating jobs because of lack of real time labour data. But on Friday, August 14, 2020, the concerns were only slightly eased as the National Bureau of Statistics (NBS) published second quarter (Q2):2020 labour statistics, the first report since Q3:2018…
MONDAY LINES: Obasanjo's (D)Art Of Condolence
Ben Guriano of The Washington Post described them in 2018 as 'taboo enforcers.' These are trolls seeking to upend truth and subvert facts about the life and times of the dead. 'Do not speak ill of the dead' came originally from a Spartan philosopher, then it was latinated by the Romans to read De mortuis nihil nisi bonum – and got spread around the world like Chinese viruses. The black man, as in all cases, contracted the no-no and turned it into a religion, got drunk with it and won't mind killing for it…
2.4 Million Households To Benefit From FG's Stimulus Package — Presidential Aide
TO ensure food security for citizens, at least 2.4 million households will benefit from the Federal Government's post-COVID-19 stimulus package, a presidential aide says. Dr Andrew Kwasari, Senior Special Assistant (SSA), to the President on Agriculture, disclosed this in an interview with the News Agency of Nigeria (NAN) on Sunday in Abuja. Kwasari spoke against the backdrop of projects anchored by the Nigerian Economic Sustainability Committee (NESC) to secure the economy against the effects of COVID-19…
SERAP Demands Withdrawal Of Broadcasting Code Seeking To Sanction Contents 'Insulting' Leader
THE Socio-Economic Rights and Accountability Project (SERAP) has sent an open letter to President Muhammadu Buhari, urging him to "urgently instruct the Minister of Information and Culture, Mr Lai Mohammed, and the National Broadcasting Commission (NBC) to withdraw the apparently illegal broadcasting code and memo threatening to sanction any broadcast that denigrates, disrespects or insults the president, governors…