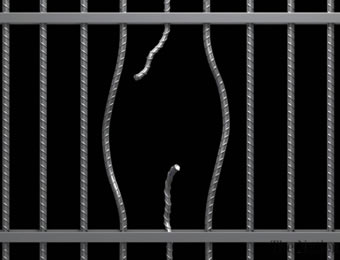 FOUR inmates of Ikot Ekpene Prison, Akwa Ibom, died while 36 others escaped in attempted jailbreak on Wednesday.
According to a statement credited to the state Police Public Relations Officer, Ogbajie J. Ogbajie, the incident emanated from an attack on kitchen staff by some of the inmates.
The inmates were said to have seized an axe from a fellow inmate who was attached to the kitchen, inflicting a deep cut to his head in the process and made for the rear entrance to the prison.
They later broke the door with the axe and engaged the staff that chased after them in a battle.
The resulting scuffle, Ogbajie said, led to the death of four of the inmates as a result of gunshot wounds they sustained while seven were recaptured.
The controller of Prisons, Akwa Ibom State Command, Alex Oditah, said an investigation had been ordered into the circumstance surrounding the incident while assuring that search teams had been deployed to arrest the 36 inmates at large.