2020 budget: Proposed N40bn for housing sector inadequate ― Reps
• Seek effective utilization of ecological funds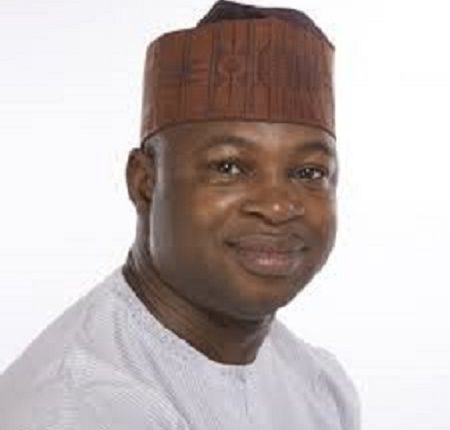 The House of Representatives on Tuesday expressed displeasure over poor budgetary allocation to the housing sector in the 2019 Appropriation Bill brought before the Parliament last week by President Muhammadu Buhari.
Chairman, House Committee on Housing and Habitat, Hon. Mustapha Dawaki who stated this at the inaugural meeting of the Committee in Abuja, observed that over N40 billion out of N262 billion proposed for the works and housing sector approved for the sector was inadequate, hence called for repositioning of Federal Mortgage Bank of Nigeria (FMBN) and Federal Housing Authority (FHA) in the bid to boost housing delivery across the country.
"The housing Ministry was independent before the merger after President Buhari was elected. Power was a different Ministry, works was a different Ministry, housing was also a different Ministry. But now power has been detached from the three that were combined; now we have Committee on Works and Housing.
"And if I'm not mistaken, the large chunk of the budget allocation in the President's proposal for Ministry of Works and housing is about N262 billion and chunk of the money will go for Works by the nature of job they are doing because of the federal roads to be done in Nigeria, those that are ongoing and those that have not been completed and those that are about to be awarded underworks sector.
"But I believe that the housing sector we also have a chunk of money especially for the initiative by President Buhari which is the national housing programme and under the first year we had about N47 billion and the second year it was about N37 billion," he noted.
In the same vein, the House Committee on Ecological Fund has reiterated its resolve to ensure efficient and effective utilization of Ecological Funds by the 774 Local Government Areas, the 36 States of the Federation.
Hon. Isiaka Ibrahim who assured on effective oversight of the ecological fund office decried the plight Nigerians suffered from various ecological problems across the country.
According to him, "our Committee (green though), in concert with our counterparts in the Senate, shall strive vigorously to synergize with the Executive and every other stakeholder to improve on the existing narratives of our trajectory for extensive reforms, including legislative backings.
ALSO READ: Your contributions will be rewarded, Bello assures support groups
"Our outlook of efficient and effective utilization of Ecological Funds by the 774 Local Government Areas, the 36 States of the Federation shall be apt and paramount. Evidence on ground suggests hypothetically that there is a consistent correlation between human factors and about 50% of ecological challenges in our country, while the rest could be ascribed natural and or an act of God
"It was said half a century ago that in the future, everyone on earth would get 15 minutes of fame once in a lifetime and I guess that this is part of our own
"To all of us here today, this is a solemn and most momentous occasion and yet in the ecological devastated areas of our communities as a camouflage occurrence, despite the concerted efforts of government at all levels.
"Many states have been confronted lately by flood affliction with great proportions of loss of lives and properties. We must act today in order to preserve tomorrow and let there be no argument about this
"We shall soon introduce our concept of cultural ecology as an integrative approach, with the ambition to support the effort of the government on various engineering approaches as well as the public. Present-day environmental problems show their specific nature
"On one hand, they exceed local ecological crises and merge into a national catastrophe, which affects natural and even more social and economic systems around the country, but the core of this change does not lie in the engineering itself. It consists of the values and behaviour of every single individual. We can also say not only 'environment" but 'Total Human Environment
"Let it be said by our children's children that when we were tested, we refused to let this journey end; that we did not turn back, nor did we falter. And with our eyes fixed on the ball and God's grace upon us, we carried forth that great of assignment and delivered it safely to future generations," Hon. Ibrahim noted.