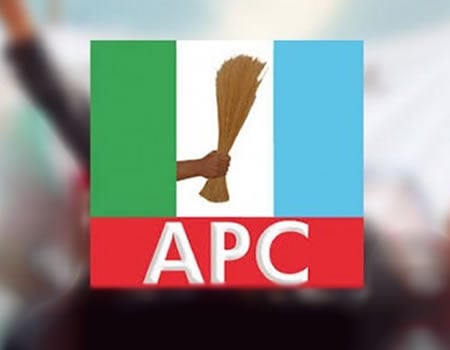 THE All Progressives Congress, APC on Sunday boasted about the chances of the party to cling the Presidential seat again in the coming 2019 elections, as the party cautioned the main opposition party, Peoples Democratic Party, PDP to accept defeat when election is yet to be conducted by INEC.
The party in a statement by its acting spokesman, Mr Yekini Nabena said, "we urge the PDP to quickly wake up to the reality that the 2019 presidential elections have been won and lost.
However, in reacting to the allegations by the Rivers State Governor, Nyesom Wike of Rivers State that the APC has sponsored some PDP presidential aspirants, the APC spokesman said: "it is understandable that the PDP in its despair over its failed 2019 election bid for the presidency has resorted to comical conspiracies."
The statement read in part: "Instead of putting its house in order, it is laughable that Governor Wike and his PDP cohorts are clutching on straws in their desperate bid to remain in public reckoning in the face of imminent 2019 defeat.
"Meanwhile, we challenge Governor Wike to be brave enough and name the APC-sponsored aspirants among the crowd that have signified interest to run for the presidency under the PDP.
"The PDP is a dead party and we urge its members who share our progressive ideals to leave the sinking and rudderless ship and come over to the APC which is rebuilding and repositioning the country in all facets," the statement concluded.