2019: NOA launches North-East voter's education campaign against political thuggery
vote-buying and Electoral violence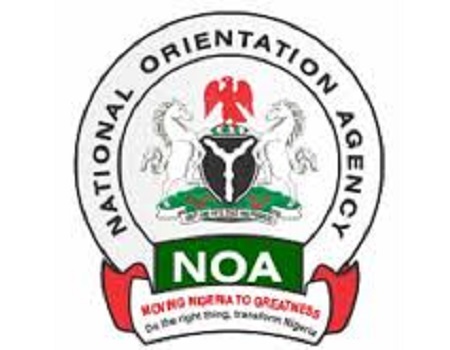 DETERMINED to ensure a hitch-free general election, the National Orientation Agency (NOA), has launched a Voter's Sensitization and Reorientation North-East Campaign against Political Thuggery, Electoral Violence, vote-buying and other social vices that may militate against the elections.
Director-General of the Agency, Garba Abari who was represented by the Director, Reforms and Service Delivery, Saliu Jibril, said that the sensitisation campaign for peaceful election became imperative as the 2019 election year draws nearer.
He added that the campaign was embarked upon by the Agency in order to create the needed awareness among the youths, vulnerable groups and other stakeholders in the region on the dangers of getting involved in unwholesome activities before, during and after the elections.
The NOA Director-General also explained that past elections held in the country have presented one form of challenge or the other, hence the need for all the electoral stakeholders to educate voters on the need for peaceful elections.
ALSO  READ: Pray for peaceful, credible elections —Okuande tells Christians
"The campaign for peaceful election is apt for the North-East because of the problem of insurgency that has ravaged the region. Thus, it is imperative for us as stakeholders to raise up to our responsibility by educating the electorates on the need to conduct themselves peacefully during the election", he said.
Garba Abari added that "Political parties have an important role to play in ensuring that our elections are conducted without violence by focusing more on issue-based campaigns and not becoming instruments of character assassination, hate speeches and fake news".
He then expressed dismay that Nigeria's elections were usually characterised by thuggery, killings and kidnapping of political opponents usually by thugs sponsored by opponents and called for a change of attitude and ethical reorientation of youths that engaged in the anti-social behaviours.
In his Goodwill message at the occasion, the Bauchi State Resident Electoral Commissioner, (REC), Ibrahim Abdullahi appealed to traditional rulers, community leaders, town union executives, the clergy and other stakeholders to disseminate the message of peace to their subjects as they are role models in the society.
The REC also said that the Commission in the State has put in place all necessary preparations to ensure the smooth takeoff of the 2019 general elections, adding that the Commission has registered 2.5 million voters and recruited over 22,000 ad-hoc staff.
The campaign which was launched in Bauchi state on Wednesday attracted stakeholders from the North-East zone which include traditional rulers, security agencies, religious leaders, Civil Society Organizations and the media.