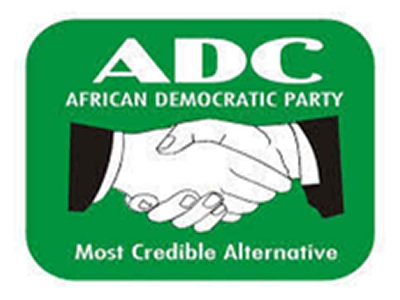 LAGOS State chapter of African Democratic Congress (ADC) gubernatorial candidate, Prince Olumuyiwa Fafowora, has said that he would embark on expansion and completion of the road from Costain to Orile-Iganmu in his first year in office as governor in order to ensure free access to other parts of the state.
This was just as the ADC flagbearer decried the infrastructural decay in Amuwo Odofin Area of the state comprising Festac Town, promising to address the problem by improving the drainages system in the area, come 2019.
Fafowora said this while speaking with newsmen shortly after the parley he had with some critical stakeholders in the area, lamenting that the area had witnessed so much decay over the years and had become difficult for him to believe that Awuwo Odofin where he grew up was the same location that had hosted the African arts and Culture Festival otherwise called Festac '77, with all the infrastructural development that accompanied it then.
ALSO READ: My life in danger — Bode Mustapha
According to Fafowora, the area has undergone so much under-development with attendant flooding and perennial traffic gridlock, declaring sadly that this was what Amuwo- Odofin had now been known for.
"I grew up in Amuwo Odofin and I am very conversant with the terrain. The decay of infrastructure is very alarming. If elected as governor of the state, I will improve the infrastructural development. The Festac Town was developed during the first African Arts and Culture Festival in 1977, and people moved to the area. It is lack of good governance that had brought about the deplorable state of the area," the governorship candidate said.
Prince Fafowora, who was flanked by party chieftains, including ADC Chairman, Amuwo Odofin Local Government Area (LGA), Rev. Adewole Ijaogbomo, pointed out that the major problem facing people in the area had been lack of integration between the Tank Farm owners and the estate agents, saying he had gone round to ascertain the extent of damage caused by flooding in the community.
"Something must be done about the drainage system, the size of the drainage needs to be enlarged and because of the Tank Farms, interlocking blocks will not work rather a complete concrete road will need to be built from the tank farm to the express," he said.
The party chairman of Amuwo Odofin LGA, Rev. Ijaogbomo, said he was impressed with the visit of the gubernatorial candidate to the area, pointing out that the current leadership of All Progressives Congress (APC) had politicized the issue of traffic gridlock in the area, even as he also said the security agencies drafted to the area to address the gridlock were not really helping the matter.