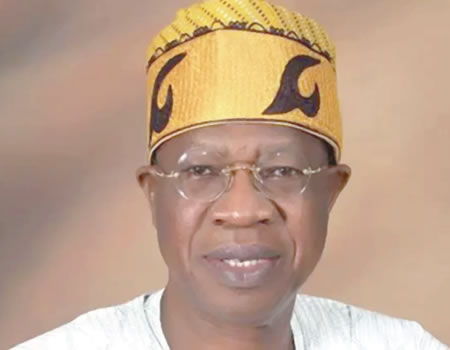 LEADER of the All Progressives Congress (APC) in Kwara State, who is also the minister of Information, Alhaji Lai Mohammed, has been called upon to intervene in the brewing tension among aspirants said to be trailing the party's governorship primaries.
Speaking with journalists in Ilorin on Tuesday, some stakeholders of the APC in Kwara State, led by Alhaji Adebayo Azeez, said that the growing friction, if not carefully handled may cost the party 2019 governorship victory.
The APC stalwart, who said that there was an urgent need to arrest the situation, added that the leader of the party, its National Chairman, Comrade Adams Oshiomhole, and the State party executives should wade in to arrive at peaceful primary exercise on Thursday.
Alhaji Azeez, who noted that present political opportunity of the party in the State may be difficult to obtain in the nearest future, said that current infighting among camps of the 13 aspirants, as observed, was needless and portends disaster.
ALSO READ: 25 years after: Will FG conclude expansion of Ibadan-Ijebu Igbo road?
"This is our time as presented by the Almighty God to take over governance of the State. I call on the leading three governorship aspirants, among the rest, to show understanding for the sake of the party and the state. We should not allow enmity, infighting or bickering to scuttle our chances. This warning becomes expedient in that, in the nearest future, we may never have this golden opportunity as being presented by the weakness of our opponent.
He also charged the aspirants to encourage sportsmanship, saying that they should support whoever emerges as the party's flagbearer at the end of the day without acrimony.
"The experience of how Chief Michael Otedola became governor of Lagos State early 90s came to my mind. The lingering crisis between Sarumi and Edu, that time, made Otedola the eventual governor. The present situation in the party is like hatching our eggs before they are laid. We should put our acts together now, settle our differences and have a people's candidate that will give us deserved victory at the general elections," he said.
The APC stalwart also said that conduct of proper primary elections in the party would help in the emergence of more credible and widely accepted APC candidate for the 2019 general elections, as against what he described as widely criticised selection approach in the opposition parties in the State.