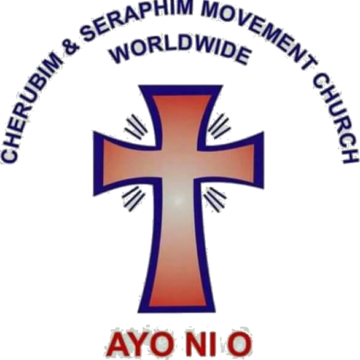 AHEAD 2019 electioneering, Spiritual Father of the Cherubim and Seraphim Movement Church worldwide, Most Reverend Samuel Asefila Abidoye, has called on Nigerian youths to take over the mantle of leadership, saying the elders have failed the nation.
Speaking with journalists at the international headquarters of the church, Galilee Land, Orile Igbon, along Ogbomoso/Ilorin expressway on Tuesday, the 98 year old spiritual father, however, told them that they should not disappoint nation and their constituents, when they get into various leadership positions, saying, "from whom much, is given, much is also expected."
"It has already been established that the youth constitute the largest percentage of the population and with the challenges already created by the elders of the country and support given by some elders, it is an opportunity for them to wake up and be fully prepared to take over mantle of leadership from the elders," he said.
Reverend Abidoye said that youth are capable to bring vigour, vibrancy and modern technology into governance, added that they would be able to correct what had gone wrong in the nation when in leadership positions.
The spiritual father, who enjoined Nigerians, especially youths to register and obtain their PVC in the ongoing voters' registration exercise, said that they should vote according to their conscience without compromise of collecting money, "which really amounts to mortgaging our lives and that of future generations."
ALSO READ: A young Nigerian must lead the country in 2019 —IBB
He also appealed to the INEC to ensure that all eligible were registered and make all votes cast count for credibility.
Reverend Abidoye, who called on Christians across the country to see governance as everybody's business, said that gone were the days when politics was seen as a dirty game.
"We have passed that stage in Nigeria, but in case there are still few Christians especially those to be ordained, still looking at politics as a dirty game, this is the time they should make up their minds and go into the game and make the difference because the word of God says," You are the light of the world."
Speaking on the killings that have been going on unabated, particularly in northern parts of the country, Abidoye urged the federal government to be more alive to its responsibilities by making sure that all security agencies are not only adequately armed, but also adequately train "for this very important task."