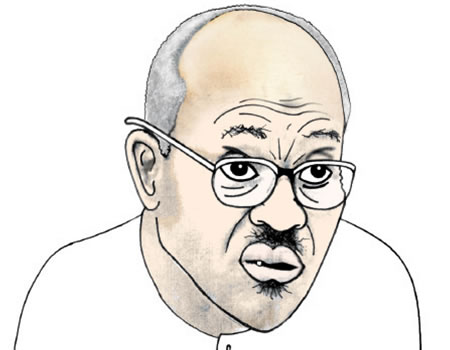 As the 2019 presidential polls in Nigeria draw nearer, speculations are going round on the chances of the aspirants. If there is, in the history of Nigeria, a president who has enjoyed massive support from world leaders, the president is Muhammadu Buhari. The support is not born out of hypocrisy or political bait to score a goal. Most of the leaders are giving their support to Buhari because of the "person" he is. Yes, world leaders play politics of the highest order as they have played with Nigeria, which they know had been played with by the past Nigerian leaders and her political echelon. Now, they know Nigeria is led by a serious-minded, corruption-free and highly-spirited patriotic citizen who wants to make great human and positive impact on Nigeria and Africa at large. In a modest expression, the difference is clear.
Moreover, no Nigerian president has received more sincere, worldwide accolade than Buhari. History is a record and can be recalled for verification. This is because of Buhari's calibre and "self". I need not say more here because the difference between Buhari and other past leaders is simply remarkable. World leaders, unlike those of Nigeria and by extension a lot of Africans, believe in integrity, humanity and freedom, amidst political gimmick and gambling. They believe in dedication to duty, public trust and general welfarism. Though theirs is to protect their sovereign security, economy and good governance, they detest to a large extent any governance that allows corruption, terrorism, inhumanity and callousness. These were Nigeria's attributes in the past. It is not the flow of free cash that determines the success of a good leadership or government, but the institutionalisation of a workable system for posterity.
ALSO READ: Why we killed OOU students
For instance, people were worried of President Trump's declarations against Muslims and Africans during his campaigns and after swearing-in. But he is changing, knowing the complexity of the world which cannot be claimed by one race, religion or political ideology. Leading the world of today, he is very comfortable with Buhari's policies and grand-style of governance. Trump has promised to visit Nigeria, a very strong signal of support to Buhari's administration. In addition, the Russian President, Vladimir Putin, looks onto Nigeria's administration with admiration. While receiving foreign envoys to his country recently including that of Nigeria, Professor Steve Davies Ugba, Putin expressed special interest in broadening ties with Nigeria.  "We very much appreciate our relations with Nigeria, an important partner for us on the African continent. We support the expansion of mutually beneficial Russian-Nigerian ties".
Since he assumed the leadership of Nigeria, Buhari has traversed the length and breath of the world, definitely not for pleasure, but to redeem the shattered image of Nigeria aboard. Before 2015, Nigerians were undergoing high levels of torture and inhumanity outside the country. Nigerians refused to return home upon all the hard times in foreign lands. Such countries even refused to repatriate Nigerians to Nigeria because the government did not care about its citizens outside the country or the countries had some kind of sympathy and refused to return them to hopelessness. It is not so again.
Muhammad Ajah
 Abuja.