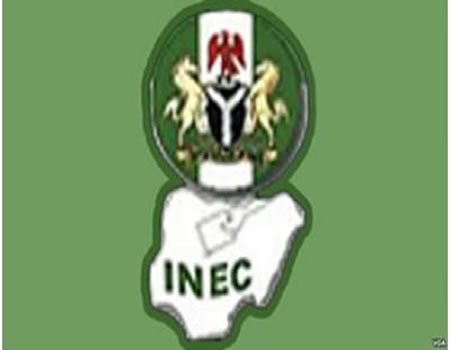 THE Independent National Electoral Commission (INEC) has been charged to provide a level playing ground for all candidates in the 2019 general elections in order to have free and fair elections that will be acceptable so as to get a credible outcome.
The charge was made by a political pressure group known as the Grassroots Network 4 Atiku, (GN4A) 2019 Bauchi State Chapter while chatting with newsmen in Bauchi Sunday calling on INEC to ensure that it is fair to all irrespective of what political party they represent.
Bauchi State Chairman of the group, Alhaji Dahiru Muhammad Jamda and the State Secretary General, El-Faruk Adamu Gado who jointly presided over a meeting with officials of the 20 Local government areas of the State to strategize in order to get more support for a former Vice President, Atiku Abubakar, who is the People's Democratic Party PDP presidential candidate in 2019 expressed optimism that given a free and fair conduct of the election, the result will be accepted by all.
ALSO READ: Again Boko Haram insurgents attack Maiduguri
They jointly said that "considering the way the electoral body conducted the recent governorship election in Osun, and Ekiti State as well as the by-elections the National Assembly seats in some states, shows clear signals that the electoral body needs to tighten its belt".
They added that, "we are more concerned with the ongoing display of voters register, where we received series of complaints of omissions, misspelling of names of some of our supporters and appearance of names of dead people on voters register which we want the electoral body to correct these problems ahead of the 2019 election to enable real people with permanent voters card exercise their rights without hitches or hindrance of any kind".
Dahiru Jamda also said that, "Nigeria is in dreadful need of a competent leader like Atiku Abubakar and we met today to look in to the best way to reach the remaining people with Permanent Voters Card (PVCs) that we didn't reach in Bauchi State on his behalf and our meeting was fruitful, and of one hope, especially in the light of Nigeria's current level of poor governance."
He also said that, "Politics is local and elections took place in the polling units and we intended to reach real electorates in all polling units and we took the exercise as a bold step in the right direction for young Nigerians to be actively involved in politics at all levels and to enable them elect a real leader who can feel listen and heal their wounds by creating a befitting genuine future opportunities for them".
Elfaruk Gado on his part said that "our meeting encouraged our members to be more committed, sacrifice and not to relent in their efforts to achieve our ideals of creating real genuine future for the country".
He further said that the beauty of the group is its constitution of young people who are not sitting back and expecting things to be handed to them but are always ready to work hard with passion and patriotism and we will not be tired until Atiku win 2019 presidential election.
Elfaruk Gado said that they will take their meetings to the three senatorial districts in the state where they will discuss on the modalities to continue with their house to house campaign in all polling units in the state.