2019: ANN lauds INEC over redeployment of Amina Zakari, seeks outright removal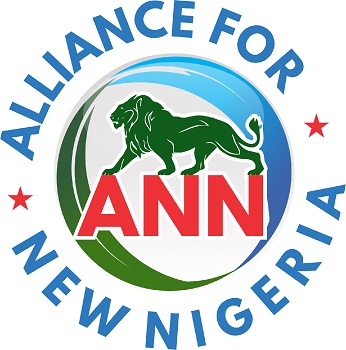 THE Alliance for New Nigeria (ANN) has lauded the Independent National Electoral Commission (INEC) for considering the complaints from opposition parties as regards the unholy alliance between its erstwhile head of electoral operations and logistics, Ms. Amina Zakari and the candidate of the All Progressives Congress (APC), President Mohammadu Buhari, by redeploying her.
INEC has on Thursday 11th October 2018, in a press release announced the redeployment of Amina Zakari and four others of its staff, triggering jubilation amongst Nigerians who have been apprehensive about likely outcome of the 2019 polls giving who Ms. Zakari is.
ANN in a reaction by its National Publicity Secretary, Akinloye Oyeniyi, said "INEC has done well but a bit because the presence of Amina Zakari who is widely known for her roles in election riggings in Edo, Ondo, Ekiti and lately Osun, anywhere near the institution is still a bad omen for our democracy and the 2019 polls. So based on this, we seek her outright disengagement by the relevant authorities"
ALSO READ: FULL SPEECH: I have forgiven you-know-what, Obasanjo tells Atiku
"Apart from the INEC angle, other notable elements that are dangerous to the outcome of the 2019 polls are the Comptroller General of Customs, Chairman of EFCC etc who are already parading in the open President Buhari of the APC as their candidate thereby denying candidates of other political parties level playing ground to achieve a free and fair elections.