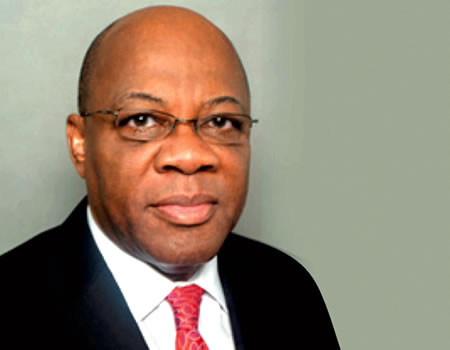 Ahead of 2019, the Nigeria Intervention Movement (NIM), one of the new political movements, comprising of Nigeria professionals, who are poised at rescue the country from its present political handlers, said on Wednesday that it has adopted the Alliance for New Nigeria (ANN) as the political platform it intends to use to pursue its political agenda.
NIM disclosed this at a news conference jointly addressed by its chieftains, namely: Dr. Olisa Agbakoba (SAN), Dr Abduljalil Tafawa Balewa, both co-Chairmen of the movement; and ANN National Chairman, Dr. Jay Osi Samuels.
According to NIM, it decided to pick on ANN, following serious consultations and negotiating sessions it had with no fewer than 17 political parties in the country.
Many of the new breed presidential aspirants were also in attendance at Wednesday's news conference, including Dr. Thomas-Wilson Ikubese, Debe Ojukwu, son of former Biafra warlord, Ikembe Odumegwu Ojukwu; Dr. Shina Tagbenro Byron of Kowa Party, Fela Durotoye, Elishama Ideh, among others.
The leaders said the decision to adopt ANN as a political platform to contest for power in 2019 was based on findings that majority of Nigerians were overwhelmed by the reckless pursuit of self-serving and exploitative political class that had continued to recircle themselves.
According to them, the sad development has continued to ensure that "little or no governance, properly so called, is going on in Nigeria."
ALSO READ: Will oppressive and recycled leadership end in Nigeria?
"What we continue to have instead is that recycled and spent forces who form the entrenched power in Nigeria. This set has continued to massage theirs over bloated ego and greed for our common resources. But for us in NIM, the whole essence of political leadership is the welfare and wellbeing of the citizenry," he said.
NIM said what had become "notoriously evident in the nation today is the increasing impoverishment and pauperisation of the generality of the citizenry, compounded by general insecurity, deepening ethnoreligious animosity which has continued to push the fragile unity of the nation to a dangerous edge, thereby endangering the national resources and beneficial commonality," the group said.
"it is against this debilitating background and the need to restore hope back to Nigerians that the Nigeria Intervention Movement (NIM), was birthed on 28th November 2017 by a new breed leaders of conscience towards breathing a new life of sustainable popular constitutional democracy and good governance trajectory that will engender a new Nigeria that works for all Nigerians," it recalled.
Giving further reasons for its decision, the group said it decided to align with the ANN towards the 2019 elections, based on the importance of political parties' roles in nurturing democracy and good governance and the role the leading political parties in the country had played in the nation's quest for good governance and the delivery of such as well as the time constraints in registering a new political platform.
"It is against this constrains that Nigeria Intervention Movement (NIM) was compelled to scan the whole gamut of registered political parties in Nigeria, held very serious consultations and negotiating sessions with 17 political parties and found the Alliance for New Nigeria (ANN) to be the appropriate vehicle to actualize the political vision and agenda of NIM on a credible democratic alternative for fresh breed political leaders," NIM said.
Also speaking, Debe Ojukwu, said the determination of the NIM to unseat President Muhammadu Buhari from office in 2019 was achievable, declaring that the president would indeed be defeated by the new youth movement.
Ojukwu said, however, that to achieve that goal, the set of young presidential aspirants jostling to contest the presidential election must be ready to work as a team with a unity of purpose and a focus towards changing the old order in 2019.
"It (victory) is achievable. It can be achieved. It depends. Because what I have noticed; I have gone round the registration centres. The youth, they have been given the verve to register, which shows that a lot of people are keying into it.
"It is progressive. I am so much keyed in unto it. What we need to do is that at this point we must make sure; because it is after this event that disparity sets in when the different presidential aspirants start having different ideas. We must have a way of coalescing them, making them all accept. Like one of the speakers said: that the drive is for the nation and not for the individual. Those are the things.
"So, it is the youth. As they are telling you that about 70 million Nigerians didn't vote in the last elections. When you vote, the next problem is the umpire. You will make sure that the umpire is straight, then that is all. We will get it done. But if we only emphasis on voting and leave a lacuna, we might not make it," he warned.