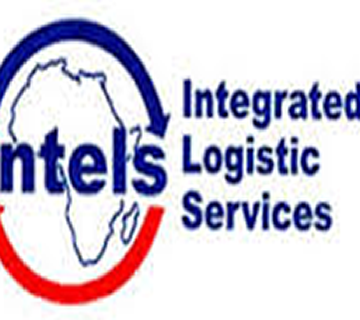 NO fewer than 200 women graduated in 2017 from the Women Empowerment Programme Scheme Synergy (WEPSS) instituted by oil and gas logistics giant, INTELS Nigeria Limited as part of its corporate social responsibility (CSR) initiative.
100 of the women completed the 20-weeks training in June while another 100 completed it in December 2017.
The graduates went through intensive training in fashion design and tailoring under the tutelage of world-class professionals.
The Director of INTELS Nigeria Limited, Mr Silvano Bellinato, said the company established WEPSS in 2013 as a CSR initiative, with the vision of empowering 5,000 community women over a 20-year period through training in fashion design and tailoring.
He said INTELS acquired and made available over 300 sewing and specialised machines and also built a 5000-square metres garment manufacturing factory at the Federal Lighter Terminal, Onne for the purpose of the training.
He said some of the women who previously graduated from the programme have become gainfully employed at the Onne Oil and Gas Free Zone as manufacturers of coveralls and personal protective equipment (PPE) for companies in the zone.
He said, "WEPSS is run by a team of highly skilled indigenous manpower. It has so far produced over 50,000 garments within its manufacturing infrastructure. These apparels include shirts, T-shirts, skirts, trousers, jackets, uniforms and coveralls.
"In line with our commitment to the upliftment of our communities' socio-economic status and backed by its success over the years, WEPSS has evolved into an intensive tailoring training program for the women."
The INTELS Director said when WEPSS started, the annual intake was 100 women per annum, drawn mostly from the rural areas.
According to him, "In keeping with its goal of empowering 5,000 women over a 20-year period, an annual expansion rate of 25–50% in the number of intakes in the first five years of opening the training centre is being achieved in milestones.
"WEPSS increased its annual number of intakes in 2017 to 200 students per annum extending this initiative to include rural women from different parts of the country."
He said the number of beneficiaries will be increased to 250 women in 2018.
Mr Bellinato said WEPSS has been able to nurture the talents of women from both the urban and rural areas through their empowerment and employment and through encouraging the manufacture of "Made in Nigeria" apparels of high-quality international standards.
"This empowerment helps the women contribute meaningfully to Nigeria's economic development and non-oil revenue drive," he said.
In addition to training women in fashion design and tailoring, WEPSS also incorporates essential soft skill training such as personal effectiveness, teamwork and team building skills, goal setting and achievement, personal hygiene, health and fitness, among others.
Mr Bellinato said WEPSS has also developed an innovative waste-to-wealth policy, which it imparts on its students.
"Through WEPSS, the women have been exposed to the benefits of recycling fabric wastes, thereby limiting its impact on the environment," he added.