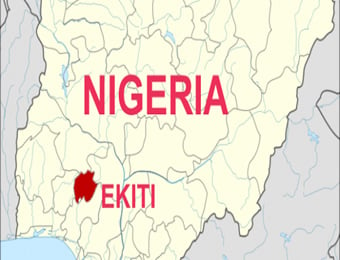 The International Federation of Women Lawyers(FIDA), Ekiti State chapter, has disclosed that no fewer than 20 rapists and child abusers as well as violators of the gender-related laws in the state have been jailed through its instrumentality in the last one year.
FIDA chairperson in Ekiti, Mrs Adefunke Anoma, who stated this at the opening of the 2017 FIDA Week, said several other 
cases were also filed against perpetrators of evils against womenfolk 
to serve as deterrent and to protect the rights of female gender in 
the state.
She spoke in Ado Ekiti , 
on Thursday
 during the commencement of the FIDA Ekiti 2017 Annual Law week with the theme: 'The Role of 
Stakeholders In The 21st Century Childcare'.
The FIDA boss lamented the increasing spate of gender related crimes 
in Ekiti such as raping of not just girls and women but babies .
"There are gross exploitation of women and children, with more 
internally displaced children everywhere you turn to, and scary social 
media crimes among our youths  reflecting in more child offenders," 
she stated.
Anoma said,  though,  the punishment for   minor and adulterous rape 
is life imprisonment,  saying other crimes against women like 
domestic violence, defilement and child labour should be made to 
carry capital penalties.
"We have been doing our best to protect rights of women. We are 
currently prosecuting so many accused persons for gender based 
violence and sexual assault.
"We are indeed happy that we are gradually overcoming the challenge of stigmatization because we have devised ways to protect the identities of victims. We used to keep their identities with high level of secrecy. Sensitization has helped to bring out victims to report to us for proper action and we are making progress.
"Some of them were even bold to testify in courts because we now have a family court which was a special court handling such matters", she said.
Anoma appealed to well-meaning Nigerians and the State government  to contribute for the building of rescue homes for those that are thrown out of matrimonial homes by pugilist husbands, describing the sordid scenario as becoming rampant in Ekiti.