NGO offers free cancer screening for 100 women in Lagos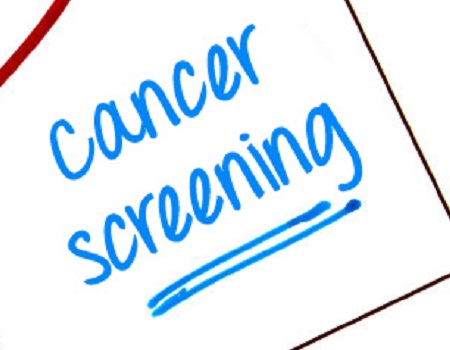 MRS Jamila Mu'azu-Olukosi, founder, Jamco Production, an NGO, in collaboration with Surulere Local Government Council of Lagos State, on Monday, conducted free cancer screening for 100 women.
Mu'azu-Olukosi, disclosed this in an interview with the News Agency of Nigeria (NAN) in Lagos.
She said the NGO also held an enlightenment campaign tagged: "Targeting Women's Health and the Importance of a Woman in Politics," in the council area.
Mu'azu-Olukosi, who is also an aspirant, Surulere Constituency 1, House of Representatives, said the aim of the screening exercise was to improve women's health and encourage them to go into politics.
"Women should always make their health a priority, just as they are involved in other activities, especially strenuous activities such as politics.
"Women should always run a test on their breast to ensure they are free from any issues or cancer, which are killer diseases.
ALSO READ: Traditional Stool: Ondo community rejects Deji of Akure interference
"There is always prevention for every ailment especial all forms of cancer that affect women, such as breast and cervical cancer," she said.
The aspirant called on NGOs, corporate bodies and individuals to render selfless service to the society by offering medical and other services to the grassroots.
"My main goal is to target the women because I am a woman, I am passionate about it and I need to stay healthy to earn a living.
"I want other women to champion this cause and save other women who cannot afford healthcare and are ready to work, that was why I organised this.
"We have so many health issues more than the men, in terms of fertility, childbearing and looking after the family; with no time to care for their health, especially checking out for symptoms of cancer and other diseases," she said.
She called for continuous enlightenment on women's health and their role in governance, to make a change in the society.
The Chairman of the local government, Mr Tajudeen Ajide, called on the women to take care of their health to ensure they stay healthy.
Ajide said women should take advantage of the programme to promote their health and take care of their children and also undergo regular and comprehensive health check to avoid unforeseen circumstances.
NAN reports that a large number of women turned out for the free screening with the presence of gynaecologists to attend to them and pharmacists to give out free drugs.