Ex-Trump campaign manager, Paul Manafort, guilty on 8 count charges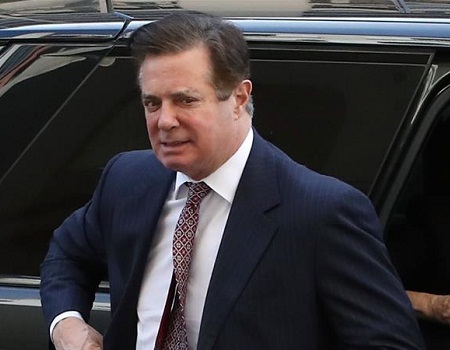 UNITED States President Donald Trump has been dealt a double blow after developments in two separate cases involving his former close associates.
According to Aljazeera, Paul Manafort, Trump's former campaign manager, was found guilty on Tuesday of eight financial crimes in the first trial victory of the special counsel investigation into the president's associates.
The verdict came as the president's former lawyer, Michael Cohen, separately pleaded guilty to campaign finance violations and other charges, saying he made payments to influence the 2016 election at the direction of a candidate for federal office.
In Manafort's case, the jury found Manafort guilty on eight counts, including tax fraud, bank fraud and failure to declare foreign bank accounts. The federal judge declared a mistrial on 10 other counts the jury could not agree on after deliberating for four days.
ALSO READ: We have no capacity for nuclear power plant now — FG 
Tuesday's decision almost certainly guarantees years of prison for Manafort and established the ability of special counsel Robert Mueller's team to persuade a jury of average citizens despite months of partisan attacks – including from Trump – on the investigation's integrity.
Kevin Downing, Manafort's lawyer, said his client was "disappointed" and was evaluating his options.
The charges against Manafort were among the first stemming from the investigation into Russian meddling in the 2016 presidential election.
The verdict raised immediate questions of whether the president would seek to pardon Manafort, the lone American charged by Mueller to opt for trial instead of cooperate. The president has not revealed his thinking but spoke sympathetically throughout the trial of his onetime aide.
"It's a very sad thing that happened," Trump said as he arrived for a rally in West Virginia. "It does not involve me," he said.
"It has nothing to do with Russian collusion … this is a witch-hunt and it's a disgrace."