GSM, the friendly enemy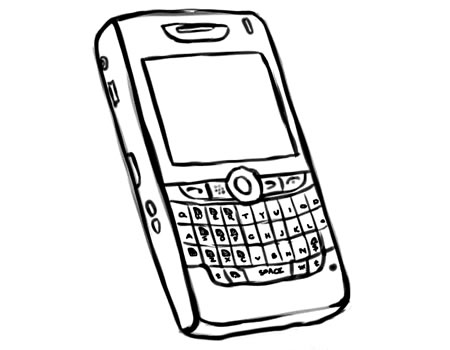 THE emergence of mobile telephone in Nigeria is one of the major revolutions in communication in the country.  Looking back to what life used to be before the evolution of GSM about 17 years ago gives a clear understanding of the positive impact of GSM on Nigerians. Our ways of communicating and doing businesses have changed tremendously; the life of the common man and woman has also been touched. It cuts across every facet of life. It is an established fact that the economic development of a nation depends on the country's information and communication technology (ICT). The history of GSM in Nigeria is traced to the deregulation of the telecommunication industry which gave birth to the GSM revolution from the year 2001 till date under the administration of the former President Olusegun Obasanjo. Since then, GSM has witnessed phenomenal growth.
ALSO READ: How Oyo NURTW chairman, Fele, died in Abuja, aged 58
Before the advent of GSM, the Nigeria Telecommunication Limited (NITEL) was saddled with the responsibility of providing means of communication basically via the landline which was bedeviled by gross inefficiency and corruption. We all know how important our GSM phones are to us. But must we risk our lives because of pleasure? It's been said that GSM affects the brain cells. GSM causes interference with certain electronics, such as pace makers and hearing aids, according to Inc.Technology.com. Such interference is due to the fact that GSM uses a pulse-transmission technology. As a result, many locations such as hospitals and airplanes require cell phones to be turned off. Of course, GSM has brought blessing to our country in a lot of ways, in the business world, corporate world and the society at large. Job creation and employment is one of the good things that GSM has brought to us. A great number of people, especially young graduates, have been given employment in GSM companies and are useful to their families. In spite of this, we need to be reminded of how dangerous it can ne; its effects on our business, our lives and our health.
When phones are stolen, thieves can easily gain access to our bank accounts and withdrawal all our money. We may be blackmailed, with important information leaked out. Worse still, a lot of people have turned their mobile phone to their God; they cherish it more than their wives or children. It is now their life. If anything untoward happens to it, they will eventually fall sick. What has come over us? Let us take precautions. Phones should not vibrate on some organs of the body. While charging phones, do not make calls. Don't go near a generator with your phone. Don't go to the kitchen or near your gas cylinder with your cell phone. Always switch it off before going to bed. Don't operate phones while they are being  charged. There are a lot of people out there who fall victim to one of these.
GSM has really helped in developing our country but there is a need to control the friendly enemy for it not to destroy our lives. The health implication of radiation from mobile phones has become an area of great concern to the public. Many young people are adversely affected by mobile phones. They visit different adult sites on the internet. It is easier than you might think to become addicted to your mobile phone, so dependent on it that you forget to communicate in real life. Cell phones, designed to keep people connected, can actually drive us further apart. It is common to see groups of friends at a restaurant looking down at their phones instead of chatting with one another.Hunching over your phone screen for hours in the dark can strain your eyes, while tapping constantly at your phone can lead to repetitive strain injury in your fingers.
Nigerians are now misusing GSM: road accidents occur as a result of using GSM while driving. Nigerians have even nicknamed it as "General Street Madness" and this may be connected with the fact that we use it in inappropriate ways. GSM has contributed to the rise of immorality and is undoubtedly corrupting the minds of our young boys and girls. Teenagers, boys and girls, now download and post indecent texts and pictures and circulate them. They post nude pictures, downloading porn videos, among others. Nigerians abuse the use of handset, even in places of worship. It is common in the middle of sermons in churches or mosques to see people getting busy with their phones, chatting or playing games instead of paying attention to the reason they are there. These acts should not be encouraged because we are supposed to dedicate, submit and humble ourselves before God. Nigerians need to understand that GSM is not a do-or-die thing. Let's try and use it wisely and effectively. There are a lot of ills attached to GSM and it is time for us to beware.
Bolatito writes in from Ibadan, Oyo State