Private depot operators inaugurate body to address fuel scarcity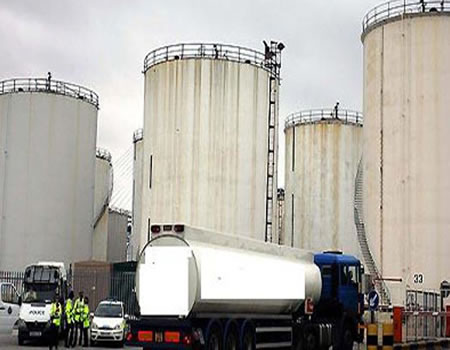 Private depot owners under the aegis of Private Depot of Oil and Gas Marketers Association of Nigeria (PDOGMAN), have come together form the new association with the aim of finding lasting solutions to the issue of perennial scarcity of the petroleum products in the country.
The group, according to its pioneer National President, Chief Kolawole Adewoyin, who spoke after the inauguration recently in Lagos, hopes to be a strong lobby movement for marketers working for private depot dealers.
While justifying the establishment of the new body, Adewoyin said the perennial problems confronting most of its members, especially private depot operators made the founding of their body rather inevitable.
ALSO READ: Former Plateau gov, Jang joins presidential race
"The challenges we have been facing are enormous. Unlike government registered depot operators whose interest are being protected by the Independent Petroleum Marketers Association of Nigeria (IPMAN), for those of us operating in the private sector, our interests are not being catered for. You have cases of dealers paying for products and not getting same. After wide consultations we decided to come together to forge a common front," he said.
Furthermore, he stated that, "We came from different parts of the country to witness this epoch-making event. Our association was given birth to as a result of the unprecedented challenges faced by our members that operate at various government depots across the country. We are not in conflict or at rancour with any of the other sister associations in the oil and gas sector. Our sole objective is to market and distribute petroleum products and gas to the teeming populace of this country."
While reiterating the group's objective, the National Secretary, Mr Ofua Samson, said it also hopes to protect the interest of its members. "We are equally worried about the critical shortfall of petroleum products our members face from time to time," he said.