Diversification road map, panacea for rapid development — SNEPCo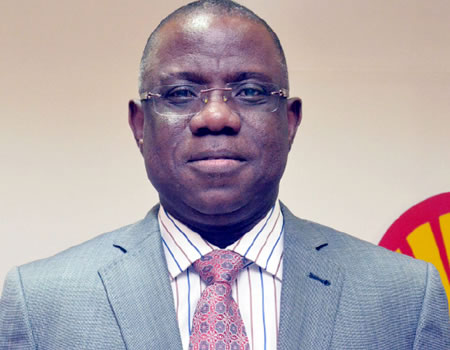 The Managing Director of Shell Nigeria Exploration and Production Company (SNEPCo), Bayo Ojulari, has harped on economic diversification as a panacea for job creation and rapid economic growth of Nigeria.
The SNEPCo MD spoke at the just-concluded annual conference and exhibition of the Nigeria Council of the Society of Petroleum Engineers (SPE) where Shell Companies in Nigeria bagged the award for best exhibitor.
Speaking on the conference theme, 'Diversification of the Nigerian Economy – The Oil & Gas Industry as an Enabler,' Ojulari of SNEPCo called for a diversification roadmap bearing the commitment signature of major stakeholders in the Nigerian project. "With such a roadmap, we are able to track performance year-in year-out while remaining focused."
ALSO READ: Fresh FM was duly approved for music houseby Oyo govt —Ayefele
Ojulari added, "For Nigeria to diversify its economy, it must leverage the low hanging fruits such as agriculture, petrochemicals, which use gas as its feedstock and most importantly, education and technology."
At the awards ceremony, two Shell staff,  Oghogho Effiom and Stella Egwim, received the SPE Nigeria Chairman Medallion awards while 10 other Shell staff got service awards. The awards demonstrate a strong Shell participation at the 2018 SPE conference at which 20 technical papers were delivered by Shell staff out of 150 papers constituting about 13 per cent from Shell.
"Over the years, Shell Companies in Nigeria have continued to demonstrate thought leadership at flagship industry events such as the SPE and we continue to promote self-development and professional affiliation by our staff as part of our wider human capacity development in Nigeria," said Ojulari, who received the best exhibitor award from the outgoing SPE Nigeria Council Chairman, Mr Chikezie Nwosu.
Shell's exhibition stand combined aesthetics, architecture, informative posters, panel discussion sessions, career talks, video presentations and the ever popular Shell Health stand, to be a central attraction at the conference.
Visitors who thronged the Shell booth were received by the Lead exhibitor, Kefe and team. The guests were drawn from oil servicing firms, equipment manufacturers, student, professional and academic bodies as well as international and indigenous oil contractors and companies.