We have no capacity for nuclear power plant now — FG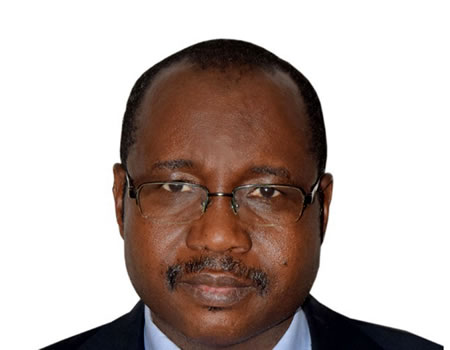 THE Managing Director of the Transmission Company of Nigeria, Engineer Usman Gur Mohammed, has said that Nigeria does not have the capacity to build a nuclear power plant for now.
Chairman/Chief Executive, Nigeria Atomic Energy Commission (NAEC), Professor Simon Mallam, had, in May this year, disclosed that the country's  first nuclear power plant, with the capacity to generate about 1,200 megawatts of electricity, would be ready for commercial purposes by mid-2020.
The Federal Government, through NAEC and the Russian Federation, represented by Rosatom, had signed the first cooperation agreement for the development of nuclear technology in Nigeria in 2009.
ALSO READ: Oyo NURTW chairman, Fele, dies in Abuja, aged 58
Also, in 2012, NAEC and Rosatom, representing Nigeria and Russia, respectively, signed another agreement specifically for the development of nuclear power plants in Nigeria.
However, at an interactive session with journalists in Abuja,  Mohammed said that there was no concrete plan to start building of the plant in Nigeria, adding that its construction required a lot of  researches.
He said: "There is no concrete plan to start building nuclear power plant in Nigeria at the moment.  I know we are in constant collaboration with the Nigerian Nuclear Energy Research Centre, and even today, I received a letter from them.
"If we say we want to build 800MW, let's say in Kaduna, the reactor is in Zaria, and we are going to build it in the state, we are going to get about 70 percent nuclear power.
"But it is not something that is easy like that. Nuclear power requires a lot of researches. I don't think we are at that level.
Today, I even read in the newspapers that we should replace the reactor that we have because it has some deficiencies."
Mohammed , however, assured that TCN was building a world class infrastructure to deliver quality power supply to distribution companies (DisCos), saying that the company had embarked on "Transmission Rehabilitation Expansion Programme".
This, according to him, had brought about a massive transmission infrastructure development, especially in the Lagos and Ogun States axis.
"We are putting six transmission substations between Lagos and Ogun states and these substations are targeted at the industrialised parts of Nigeria. Most of the biggest industries we have in Nigeria are between Abeokuta and Lagos; so, we are building four 330KVA substations in this axis," he added.