How investing in biogas can reduce greenhouse emissions, herdsmen clashes —Expert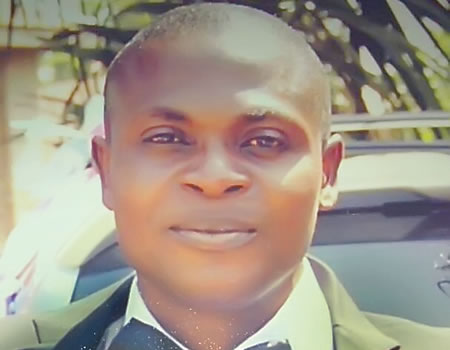 Ifeanyi Aghaulor is the Executive Director of Biotec Development Network and a resource person with the Foundation on Partnership Initiatives in Niger Delta (PIND). He speaks with EBENEZER ADUROKIYA on how investing in biogas can be of benefit to farmers and herdsmen, and reduce effects of climate change .
Can you give examples of work that you've done in the area of renewable energy?
I have installed a quite number of biogas projects in places like Government House, Asaba. I have a pilot where I started from in my house. I have installed 10 in Uzere community in Isoko South as a demonstration for farmers to know the importance of reforming agricultural waste, converting it into organic (manure); so that they can replenish the soil.
We have equally installed for Fadama in Abuja in Gwagalada, for the same purpose: for farmers to know the importance of organic manure. Instead of throwing away their post-harvest waste, you can convert it into gas. We have equally installed for PIND which you have seen, it's just a demonstration site using human excreta and kitchen waste which are converted into cooking gas.
We have equally assisted students who are into the project like in FUPRE and PTI to develop the biogas technology at a smaller scale. We gave them a guide to how they can invest more into developing it so that we can take this biogas tech to a larger scale.
To what extent do you think biogas production can reduce green house emission in Nigeria?
Biogas has a lot to do in the reduction of green house emission. One of the greenhouse gases that is very potent is methane and it is one of the gases present in anaerobic digestion which is for fermentation. So, biogas can reduce green house effect to a large extent of up to 70 per cent of this methane gas if it is trapped and not allowed to escape into the air.
For instance, now we have a lot of cattle roaming here and there, having clashes with farmers; if they are settled in a place and the dungs from the cows are harvested and converted into gas, they can generate electricity for some rural areas and at the same time for cooking, for steam. We can generate methane instead of allowing the dungs to litter everywhere. So, this is a way of reducing climate effect.
This climate change effect is coming in the sense that we don't have forest anymore. Forests have the ability of absorbing this toxic gases. But because those areas we classified as forest have been destroyed  and converted into residential areas, these forests are no longer there. So these gases are in the air creating climate effect on the environment which is not good.
But biogas technology can be used to trap these gases, not allowing them to escape. Climate change will be reduced using this technology.
Apart from climate change, what of the water borne diseases through poor handling of organic waste? It is one of the avenues for the potential spread of diseases. So, if the organic wastes are trapped, utilised and converted, the issue of water borne diseases will be reduced. So, biogas has a lot of potentials.
You talked about the issue of ranching. In view of the acclaimed clashes between farmers and herdsmen, are you advocating ranching as a solution?
The issue of ranching means the dungs of animals can be collected and used for biogas production; and the bye-product of it becomes organic manure for farmers. If there can be collaboration between farmers and herdsmen this will bring peace. The herdsmen will be happy that money is generated by selling the organic manure.
It will create more jobs for those who are harvesting the dungs from the cattle because at the end of the day, money generated from the gas can be used to pay them. You can also channel organic manure to the grasses cows eat.
You will be making more money from the organic manure which can be sold to chemical companies instead of moving round the cattle around and destroying people's farms. These are the benefits of ranching. So herdsmen should embrace ranching and they will make money and there will be peace. Farmers should be organised as it is being practised in other countries like Pakistan and the rest.
How do you think government can partner with you on the use of biogas to mitigate climate change and improve the economy?
If government partners with the consultants in biogas, they can develop biogas plants at the so-called dump sites to convert those waste into useful energy and sell biogas as a way of reducing dependence on liquefied gases that are very costly to the people. If  liquefied gas plants are vandalised by the militants, the price will skyrocket. But once there's an alternative, we can sell it at a cheaper rate to the people and there will be competition as to the gas that is being used at home. People can now buy and a lot of people will do away with wood and deforestation will drop.
So, government can partner with known companies like us to create these plants and convert waste to get biogas at dump sites and ranches. With biogas, you don't even need public electricity supply because biogas will generate electricity to power the entire ranches and make the place conducive for them.
We don't need expatriates to do this, we have indigenous experts who should be encouraged and they will do better. We might not get it right on the start, but in the long run it'll grow.
You've been partnering with PIND as regards research and capacity building in the Niger Delta? How has it been?
PIND is trying. You see, Niger Delta is really large for PIND alone to handle. We're talking of nine states; you see, other organisations should also step in to assist in the Economic growth of the region.