Dangote's investment and climate change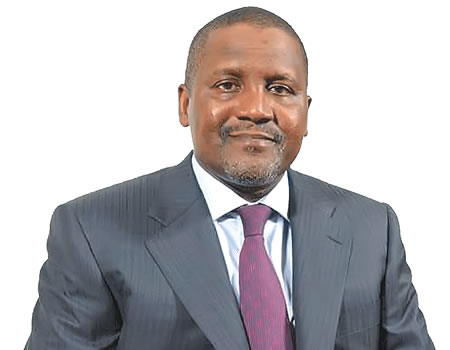 Africa's richest man, Aliko Dangote, chair of Dangote Group, worth $14.1 billion, is set to float the world largest single-train oil refinery in Lagos, which will also include a petrochemical and urea fertilizer plant. He also has large investments up to hundreds of millions of dollars in the Nigerian coal industry; a major financier of the coal plant in Kogi and the reviving coal plant in Enugu.
His cement factories across Nigeria are also powered by coal. While these projects bring about enormous economic benefits, the Nigerian government, the billionaire investor and various stakeholders seem to have turned a blind eye to the environmental effects of investing in these dirty fuels as well as the emission reduction commitments under the Paris agreement to which Nigeria is a signatory.
In December last year, at the One Planet Summit, President Buhari again stated that government is actively promoting technologies and practices such as sustainable land management, climate-resilient agriculture, water efficiency, clean energy and skills for reducing greenhouse gas emissions, among others.
These statements clearly show continuing support for emission reduction and combating climate change, but are in stark contradistinction to the fossil fuel projects happening on a large scale in the country.
The refinery project by Aliko Dangote, a project estimated to cost between $12 billion to $18 billion is one of such projects set to encourage and scale fossil fuel dependency for decades to come, while the coal projects are also contributing inch by inch to our increasing carbon profile.
These developments are worrisome, as they have increasingly negative effects on the environment and enhance the spate of climate change, which in turn is negatively affecting our agriculture, food security, health and economy.
Apart from the effects on climate change, there are the adverse effects of fossil fuels on the immediate life of the communities; their livelihood, water, atmosphere and health. The story of the Okobo people in Kogi State where coal mining is done will immediately bring tears to one's eyes. The only stream in the community is polluted with the presence of heavy metals, and the air is contaminated with carbon and coal particles.
A Global Rights Nigeria report reveals that children and women, especially pregnant women, are plagued with various illnesses and the death toll is on the rise. This suffering is what would be extended to the communities in Enugu where the coal power plant is about to be revived.
With the realities of fossil fuel effects staring her in the face, should Nigeria then be encouraging investment in coal and oil, or in renewable energy forms that fall in stride with its international climate change commitments, and which are healthier and safer for the communities?
Caleb Adebayo,
calebadebayoc@gmail.com