2019 elections will be rancour-free —Okhue Iboi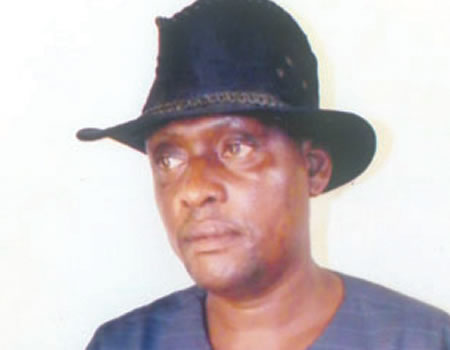 Chief Okhue Iboi, a political analyst and public commentator, in this interview by GBENGA OLUMIDE, speaks on the 2019 general election, PDP and other political parties,  farmers/herdsmen crisis, among other issues.
What can you say about the state of security in the country?
We are not happy at all. We are sad that in a country where we have elected leaders in authority, killings are happening. The killings have become very worrisome, and something drastic must be done to stop the sad situation. It is unfortunate that innocent citizens are being daily murdered in cold blood.
Even Nigerians outside are not happy with what is going on in the country, especially the killings. We urge President Muhammadu Buhari to take drastic actions against the perpetrators of these heinous acts. These killers are not ghosts. They should be fished out and brought to book. In fact, the situation has reached a boiling point, and it's time President Muhammadu Buhari realised that these mindless killings can set Nigeria on fire, if they continue. The killings are putting Nigeria on the bad radar of the international community, and it's not good for our image as a nation.
What is your assessment of the general situation of things in the country?
Honestly, our leaders need to buckle up. Things are not working the way they ought to be. I have visited several countries and my take-away from those trips is that our leaders need to sit up and ensure that they make things work here like in other climes. It is unfortunate that the masses are being made to bear the brunt of the bad leadership of our political leaders. Why are majority of Nigerians still wallowing in poverty when we are a major oil- producing country? Nothing is working here, our infrastructure is dilapidated, power supply remains epileptic. Why can't we enjoy uninterrupted power supply?
Leadership is all about commitment to service. It's only when leaders are committed that they serve diligently, and that is the difference between our leaders here and those of the major countries of the world.  Our leaders are self-serving and do not have the interest of their people at heart. They are not people-oriented in their approach to governance, though we can't completely say there are no exceptions here and there.
Nigerians have suffered enough, even our political founding fathers are not happy about the situation of our country; the bloodletting all over the country, particularly the killings of innocent Nigerians in Benue, Taraba, Zamfara, Plateau and other places.
The 2019 general election is fast approaching as a traditionalist, don't you think the country may turn into a battlefield as things are going?
Nigeria is a nation loved and favoured by God. 2019 will come and pass away like any other year. However, both the All Progressive Congress (APC) the Peoples Democratic Party (PDP), the two main parties in the country today, should endeavour to put their houses in order.
We saw many APC members defecting to PDP. APC needs to settle its internal wrangling amicably, otherwise, the party would suffer implosion which may see many of its members defect to the rival PDP. Likewise, PDP should reconcile its warring factions, otherwise, some of its bigwigs they cannot afford to lose will leave the party.  The party needs to carefully handle its disagreement with some of its members like Senator Buruji Kashamu. We saw [Senator] Buruji Kashamu in our crystal ball as a big asset to PDP and Nigeria. The man will play a prominent role if PDP is to bounce back. He is a man destined to be a leader of men, and we saw a big crowd surging around and following him. But his mother needs to be praying for him relentlessly.
In 2019, if APC fails to tidy up its affairs, it stands to lose Ogun State to another party. Former Vice President Atiku Abubakar stands a good chance in the coming presidential election. He must not be underrated as former President Olusegun Obasanjo will finally reconcile with him. They will settle their rift this year, and their coming back together into the PDP would strengthen the party.
On the claims by some prophets that Nigeria will break up, before or by 2019, this cannot be. Nigeria will not break up. However, unless extreme care is taken, the 2019 elections might not hold as the killings by herdsmen might worsen.
Other than that, Nigerians do not need to panic. The country will not break up. We saw crisis and confusion in our crystal ball we never saw Nigeria breaking up. The country will remain as one entity.
Speaking about the PDP, you are particular about Kashamu specifically. What's special about him?
Kashamu is a child of destiny, he will play a big role in the affairs of Nigeria in the nearest future. Kashamu seems to be having issues with some people in the PDP at the moment. Obviously, the man is   being politically persecuted, knowing the way politics is played in this country but in politics, there are no permanent friends and enemies as you can see that Kashamu and some of his estranged political associates are now reconciling, taking the now unfolding rapport between him and former Governor Gbenga Daniel as an instance.
Kashamu has turned a political colossus that cannot be easily ignored in Ogun State politics, no thanks to his great sense of philanthropist, which has extended beyond our shores here. In the neighbouring country of Benin Republic, he has now become a household name, they speak glowingly of not only how he has set up chains of companies that have provided employment for many people in their country but how he has been helping the downtrodden in that country.
The story is not different here. Kashamu has affected and continues to affect the lives of many Nigerians positively. Apart from embarking on people-oriented projects for his constituents in Ogun East Senatorial District, he has floated businesses that have provided employment to many Nigerians. He is a hallmark of a good political leader.