No foreign pressure on Buhari not to seek re-election ― Presidency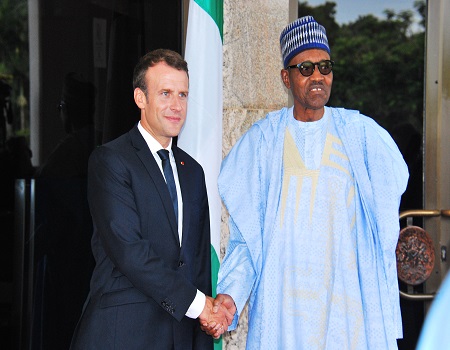 THE Presidency on Tuesday denied that some foreign powers are putting pressure of President Muhammadu Buhari not to seek re-election.
A statement issued by Special Adviser to the president on media and publicity, Femi Adesina in Abuja, decried as "tendentious," the report published by a national daily.
He recalled that "under the headline, 'Pressure mounts on Buhari not to seek re-election,' the fiction parading as news claims that foreign powers, including the European Union, United States of America, United Kingdom, and Saudi Arabia, are putting pressure on President Buhari not to seek re-election, due to some concocted reasons."
The presidential spokesman added: "We thought the fake news was the sole preserve of the social media in this season. Alas, a traditional medium has caught the bug.
"Obviously, the author of the story just got a brainwave, or got procured by anti-democratic elements, and then penned the mischief.
ALSO READ: We'll collude with PDP Senators to impeach Saraki ― APC
"If there are quarters in which President Buhari is held in very high esteem, and the work he is doing for Nigeria highly lauded, it is in the countries mentioned. Some of them are equally bastions of democracy, and will not interfere in the democratic affairs of a sovereign country. The newspaper should simply tell its story to the marines.
"President Buhari is not a flippant or frivolous individual. He gave deep thought to the prospect, before announcing his bid for a second term in office. It is only those who fear that their goose would be cooked, if they meet with him at the polls, that are trying to dissuade him from running by all means, including sponsored newspaper stories."
According to the statement, by saying it got feelers that President Buhari may opt out of the 2019 presidential election, the newspaper "embarrassed itself, and all those who love good journalism. The newspaper can surely do better."