Former political adviser to Oshiomhole appeals for calm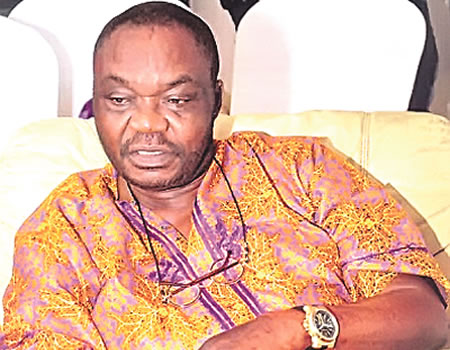 AGAINST the backdrop of defections within the ranks of the All Progressives Congress (APC), a chieftain of the party in Edo State, Mr Charles Idahosa has appealed for restraints from members threatening to leave.
Idahosa who spoke in Benin advised the party faithful to stay in the and resolve their differences.
According to him, the party must work towards exceeding the 46 per cent President Muhammadu Buhari got in Edo State in 2015 especially now that Comrade Adams Oshiomhole is the national chairman of the party.
He said "Nobody should start threatening that we want to leave because we have a lot of work to do considering the fact that the President of this country, Muhammadu Buhari is doing very well.
Whether kings are dying or queens are mourning, Buhari is coming back as president of this country come 2019. We took this state from the clutches of dared devil politicians when we were in opposition and to God be the glory I was the political adviser to Adams Osiomhole for eight years, it was not all smooth, we fought battles, we won two elections in this state from the opposition how come now that we are in government, people are decamping from the ruling government to opposition, it is a big shame. Our son, Adams Oshiomhole is the national chairman what shame will it be if he succeeds in doing all the job in 36 states of the federation and Edo State is in disarray?"
He said many persons came to the party for different reasons but the members remain. "Have you seen a landlord leave his house for tenants? When a child is born he learns how to crawl, then walk and the run but some people want to run when they can not even crawl and when you try that you fall. Those who make peaceful change impossible, make their disgraceful exit possible.
ALSO READ: We'll collude with PDP Senators to impeach Saraki ― APC
As one of the founding members of the party in the state, he confessed that in the last few days and weeks he has been very worried about the spate of defections, quarrelling and all that so will appeal to his people to keep the faith.
He pleaded:,"I have a lot of grievances against the party and I know a lot of our members have grievances too, but the truth of the matter is that when you are in a political party and you have any kind of disagreement with other members of the party, the solution to such problem is not to leave the party for another party, we all can stay inside this party and solve all our differences.."
The former Senior Political Adviser to APC national chairman, Comrade Adams Oshiomhole said I have heard all kinds of rumours that he wanted to leave but as a founding member, he will not as nobody is bigger than the party.
He added:"The party is owned by the members and the leadership. Those in government, those running the party from the secretariat are not the owners of this party and I want our people to know that the party belong to us. Those of us who started this party way back in 2004 as AD, AC, ACN, we knew what we went through to get here so we are not going to fold our arms and allow the behaviour of a few individuals to bring down the party and rubbish all the successes we have achieved over the years."