Democracy will thrive in Nigeria —Dogara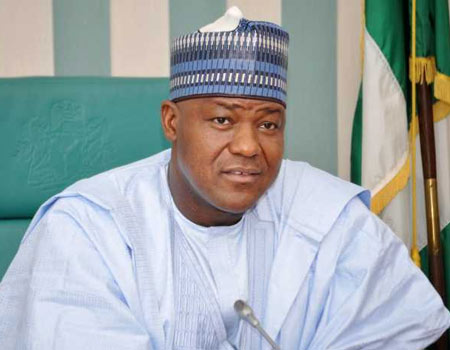 SPEAKER of the House of Representatives, Yakubu Dogara, has declared that democratic rule will thrive in Nigeria no matter the threat to its existence by those who are not comfortable with it.
Speaking to journalists shortly after casting his vote at the Gwarangah Primary School poling unit in Bogoro Local Government Area during the Bauchi south senatorial  district by-election held on Saturday, the Speaker expressed optimism that nothing "can derail the democratic process in the country."
The Speaker, while commending the electorate for coming out to exercise their franchise, assured that politicians in the country will continue to learn as democracy grow and take root in the country.
He further assured that dividends of democratic rule will be provided for the teeming populace in the country, calling on Nigerians to always support the government in its resolve to make positive impact in the living standard of the people.
Dogara, however, refused to comment on the present political situation in the country, saying that it was part of democratic process, as it would make democracy grow strongly.
In his reaction to the conduct of the by-election, Caretaker Committee chairman of Bogoro Local Government Area, Elisha Tula Gwamis, described the exercise as peaceful and orderly in spite of the low turnout of voters.
Gwamis said that the low turnout was caused by the farming season, because according to him, 99.9 per cent of the people of the area are farmers.