I want more women to break barriers —Funke-Treasure Durodola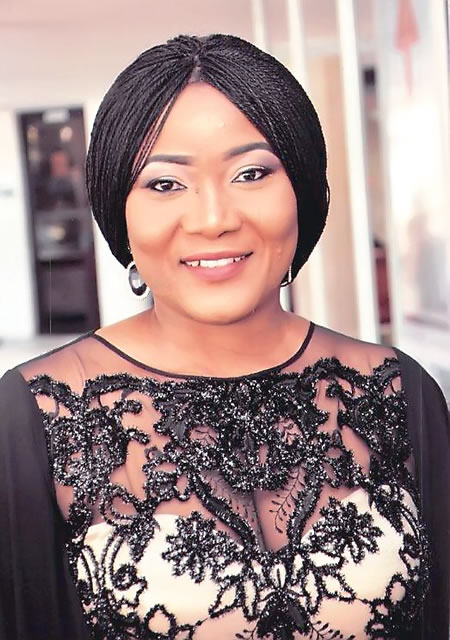 Funke-Treasure Durodola is a woman of many parts. She is a broadcaster, leadership and speech coach, author and the brains behind the media mentoring initiative. In this interview with TAYO GESINDE, she speaks about her career and her forthcoming tennis championship tagged 'Funke Treasure Table Tennis Championship' coming up in September among primary and secondary school girls in Ibadan.
What motivated you to go into coaching and social entrepreneurship?
At that time, we were having interns at Radio Nigeria and I saw a huge gap between what they knew and what we did in the industry, they didn't have the skill. I felt there should be some kind of bridge between 'the town and gown' as they say, so I started the media mentoring initiative to bridge that gap. I worked with the Lagos State University in the first phase of that project. I worked with their Mass Communication students, teaching them skills that they would need to use within the industry not just theory.
What challenges do you think women in the media face?
I think we have been sitting for too long on health, fashion and entertainment desk whether in broadcast journalism or print journalism. We seem to think that women can't cover politics or energy reporting like men. It is as if some beats are exclusive for men. But  things are changing gradually we have women like  Christian Amanpour and Lola Ogunbambi covering beats that used to be for men. I know Lola Ogunbambi used to be on the business desk. There was also a woman who was defense correspondent at NTA during the Liberian war. Also here at Radio Nigeria, we have a defense correspondent who is a woman. I am looking forward to women who will continue to break barriers in some exclusive big areas for men.
How can a woman in the media combine the home front with her career?
When people ask me this question, I tell them you are looking at only women who are married. The truth is that there are a lot of women who are not single by choice; some of them are widowed, some are divorced while some are single and some of them have children or they may not have children. As a woman, you have a home anyway whether you are married or not. Being purpose driven is compulsory for a woman and being ambitious as well. There must be something you are after; there must be some sort of target that you want to achieve. Having known that, you have to plan; how do I get there?  How do I combine this and that? I have to do school runs; do I have to wake up early? It is all about planning and having empathetic people around you and in your environment. These must be people, who understand the demand of your job, because our job is not regular, we work at unholy hours. When people are asleep, we are in the newsroom monitoring something. So we need to have people who understand the kind of job we do and who are willing to support us.
What is the most defining moment of your career so far?
I have been on the job for over two decades; I started at the broadcasting corporation of Abia State as a youth corp member in 1996. Then I moved on to Radio Nigeria, but I think my most defining moment professionally will be my first media fellowship abroad. It was my first time of travelling abroad; I never thought this job could take me abroad. It wasn't just a fellowship; it was a Commonwealth Broadcasting Association Fellowship. We had to travel to Cardiff University where the fellowship was administered, it was an eye opener and it was a fellowship on International Broadcast Journalism. I spent three months in the UK stimulating culture and lending a global outlook to what we do in journalism was a defining moment for me. I don't think I can ever recover from that; it was such a great platform for me.
You just initiated a table tennis championship for girls, what led you into that?
I see myself gravitating towards sport, the idea came to me to do a sport fiesta when I was general manager of Radio One; I thought it was going to be a one-off thing. Then I just looked at the Children's Day celebration in Nigeria and it was just about rice, fizzy drink, chin chin and dancing every time. I thought we could do something that would be developmental for the children. That was how we started sport fiesta, the first one was at Onikan stadium; which was a big stadium. The second year we expanded the football competition to include boys and girls, we also introduced athletics and I saw how intellectual and physically rewarding it was for all of us including the children. When I was working on the plan for the fourth edition in Lagos, the idea of a table tennis competition for girls in Ibadan came to me and I just shut it out. I was redeployed to another office but the idea won't t let me be so I had to start working on it and came up with a table tennis championship named  after me,  Funke-Treasure Table Tennis Championship (F3tc).
What do you aim to achieve with this?
The goal is to let girls rise to stardom through table tennis, the same way boys are rising to stardom through football. Let them play table tennis within the home since it has minimum contact and injury. We want to get these girls together for this championship, get them recognized in Oyo state, then nationally and internationally. They can then aspire to play for clubs and states and the country. We up to produce people like Funke Oshonaike. Table tennis shouldn't end with these women who are in their forties already. I thought we should groom these girls to be professionals. Students from junior secondary schools will be competing for trophies and laurels, while primary school students within the ages of 8 and 10 who don't know how to play will be taught how to hold the bat and techniques for playing. We will groom them to compete at the international level. The head coach for Oyo state is a woman and I will be happy to see more of her, so that she also presides over more female coaches. This is why we are training our first set of coaches. I am happy to tell you that Bose Kafo will be training them. She is ITTF certified and she is in the top five globally. She will be working with us to train the coaches. It is an exciting package and I am trusting God to get support for it
How do you fund the project?
All my life I have been a civil servant; but I am using my salary, my savings and the goodwill of people I have met over the years. It is going to be a four-day event; we are putting a two day coaching clinic before the main event. It is starting from September 18 and will end on September 24. We want to put the girls through the rules of the game before they start playing and we are also having an empowerment programme in between. We want these girls to also find other means of using their phone other than taking photos and being on Instagram all day. So we are looking at financial literacy for these girls. There is also another empowerment session about cervical cancer, there is a vaccine that can be used to suppress cancer; we want to introduce this to the girls and to their parent as well. This will spur them to take better care of themselves. There is also another session on confidence building; why are more women not aspiring than we are doing right now? It's not all about make-up and dressing; you can look the part and not be the part. I think confidence building is very important and we are going to be speaking to the girls about it. We are going to be teaching them about how to negotiate sex, about how to be confident and how not to succumb to peer pressure. It's not a bad thing to be in sport, you don't have to be a drop-out to be in sport, actually abroad; you remain in school because you are valuable in sport, which is why I have decided to focus on girls. These set of girls will become ambassadors for the championship, when others see the way these girls carry themselves and their approach to life, others will want to be like them. We can then go on to expand.