Family Planning, key to poverty reduction —UNFPA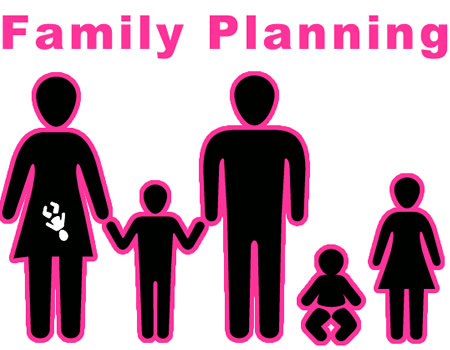 THE United Nations Population Fund (UNFPA) has said that family planning is key to poverty reduction and achieving the Sustainable Development Goals (SDGs).
Mr Kenneth Ehouzou, the Programme Coordinator, UNFPA Zonal Office, Calabar, said this in an interview with the News Agency of Nigeria (NAN) on Thursday in Calabar.
Ehouzou said that Nigerian communities must understand the importance of family planning.
He said that the 2018 World Population Day celebration was organised to enlighten people to know that family planning is a human right and the consequences of not accessing the service.
"Nigeria is a big country with a population of over 180 million; by 2030, this number will double.
"It is important to understand that when you will be the third most populous nation in the world in the next few years, you have to start thinking of how to cater for that population.
"Nigeria, in 2017, committed to disbursing 56 million dollars between 2017 and 2020 to ensure basic health care provision and family planning in communities; this is not enough."
He said that Nigeria needed about 652 million dollars in the next five years to invest in high impact family planning including contraceptives.
"UNFPA alone is providing about five million dollars annually to Nigeria for family planning information and services but that is not enough. There is a gap of about 70 million dollars investment in the sector of family planning.
"Governments at all levels and stakeholders need to understand that this is having impact on the size of the family, the bigger the size of the family, the more mouths to feed and more resources needed."
The expert noted that it was encouraging that Nigeria now had a blueprint called the Family Planning Country Implementation Plan.
ALSO READ: Suffering from ulcer? Try watermelon seeds
He expressed the hope that this would increase the contraceptive prevalence rate of the country to 27 per cent by 2020.
He commended the Federal Government plan to meet 13.5 million users and increase the health facilities providing family planning services across the 36 States, including the Federal Capital Territory by 2020.
"These are bold statements that the Federal Government cannot achieve alone without other stakeholders.
"We do not have enough health workers in Nigeria; so by expanding the task shifting policy by involving the patent medicine vendors, community resource persons and volunteers, we can spread the message."
Ehouzou said people in difficult-to-reach areas and in a disadvantaged position must be given the information of family planning first and the services next.
According to him, the last data from the Multiple Indicator Cluster Survey comparing 2011 and 2016, shows that Cross River contraceptive prevalence rate is increasing.
He said that the prevalence rate in 2011 was 11 per cent and 16 per cent in 2016.
He also noted that the unmet need for family planning in the state in 2011 was 31 per cent but it went down to 26 per cent in 2016 which meant that improvement was highly needed in this area.
The coordinator added that men needed to be involved in the family planning discussions, adding that age-appropriate information on sexual and reproductive health should be discussed everywhere as long as there were humans there.
NAN reports that the World Population Day is celebrated annually on July 11 and the theme of this year's celebration is "Family Planning is a Human Right".