Geidam decrees no movement for Sallah prayers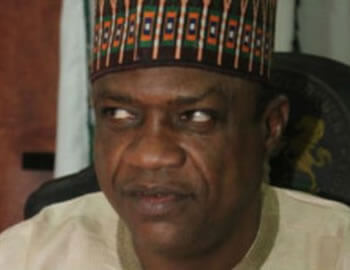 Yobe state governor Ibrahim Gaidam has approved the placement of restrictions on vehicular movement from ten pm, Thursday till Friday morning, for Sallah prayers.
The spokesman to the governor Abdullahi Bego said in a release that this new security order on no movement is aimed at keeping everyone indoors till ten a.m on Friday morning.
ALSO READ: Beneficiaries of Osun free Sallah train ride commend Aregbesola
"This is to inform the public that Governor Ibrahim Gaidam has approved the placement of restriction of vehicular movement throughout the state from 10.00PM tonight to 10.00AM tomorrow Friday as we mark the Eid el-Fitr.
"The restriction also applies to use of vehicles to Eid prayer grounds except those that have expressed security clearance or those on emergency services." The release noted.
Bego Maintained that the measure is taken to ensure peaceful, secured and hitch-free Eid el-Fitr festival in the state.
He called on members of the public to kindly comply with the executive order for a peaceful Sallah.