More than 1,500 arms in circulation, 800 recovered ―Amba Asuquo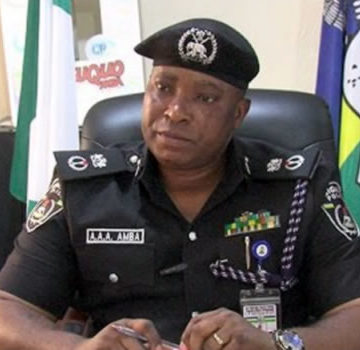 Sequel to the recent increase in crime rate in Bayelsa State, the State Police Command and sister agencies are working round the clock to promote a crime free society, arrests have been made while the police are still on the trail of other crime suspects and from the different operations, the state police boss, Amba Asuquo noted that statistics at its difficult indicate that no fewer than 1,500 arms are in circulation in the upland and coastal communities in the state.
The Commissioner alluded that through mop up operations in the coastal communities, the quantity of arms so far recovered between November to January stands at 800 but the command is not resting on its oars to ensure criminals are dispossessed of the left over small and light ammunition with which they have continued to terrorise unarmed public.
The Command said going forward, it has adopted the Operation Search The Dark Spots in the state, where these criminal elements in possession of arms do retire to recline after committing heinous crimes, such as bear parlours, brothel and prostitution camps in the state.
He posited that the over 800 recovered could not be unconnected to success made when policemen were deployed to carry out a thorough search of dark spots in the state, particularly prostitution camps.
Also, he noted that security checks have all been strengthened in every nooks and crannies of the state, particularly on the waterways to apprehend suspected kidnappers, as well as mop up arms deployed in kidnapping and engaging in sea piracy activities in the state.
Amba, pointed that some of the light arms were bartered, and the command re-invigoration of checks would yield greater success, as influx of light arms would be plugged.
However, the State Police Boss, averred that the major challenge confronting the police on the menace is that in as much as they have continued to assure the public that their identity would be secure when they feed the command with useful information to criminal hideout, yet not much response is gotten because the people are still sceptical about the police not revealing their identity.
On inter-agencies collaboration, Amba, however, noted that there is absolute synergy and collaboration by the police, army, navy, air-force and the civil dense corps to rid the state of crime and criminality.
He said, ''successes that we have made was as a result of synergy and effective collaboration,"
He pointed that there are cases where routine meetings of formation were held to evolve a new strategy to outwit perpetrators of crime such as kidnapping, sea piracy, armed robbery and cult gang operation.
To this end, he noted ''we do not work at cross-purposes and that has been largely responsible for zero cases of autarky between sister security agencies and the command in Bayelsa State.