World Environment Day: FG holds walk against environmental pollution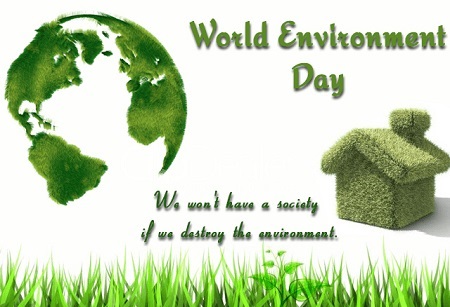 THE Federal Government has disclosed that a National Policy on Plastic Waste management will be enacted soon as part of the efforts to mitigate environmental pollution in Nigeria.
Minister of State for Environment, Ibrahim Usman Jibril, made this known on Saturday at a news conference to officially kick-start the activities leading to the commemoration of the World Environment Day on the 5th June 2018.
He said the Federal government is currently working on a National Policy on Plastic Waste Management, to regulate the use and disposal of plastics in the country.
The Minister also led a Walk in Abuja to sensitise Nigerians on the negative impact of indiscriminate disposal of waste plastics in the country.
He said the current administration of President Muhammadu Buhari attaches much importance to the development of nation's environment.
Jibril said, the theme of this year's celebration "Beat Plastic Pollution" with the action to "Love your Environment", was very apt for Nigerians in Nigeria, bearing in mind the nation's peculiar nature on plastic and polythene disposal.
He noted that the indiscriminate disposal of waste plastics constitutes a major environmental concern that the country has been grappling with an even more alarming is the fact that plastic pollution poison waters and lands, injuring marine lives and land animals as well as affecting the overall health and living condition of the people.
He said "several countries such as Eritrea, China, Rwanda, Mauritania, Morocco and Kenya have outlawed the use of plastic bags; while England, Northern Ireland, Wales, Scotland, South Africa, among others have placed a fee on the use of plastic bags.
"It is, therefore, safe to say that most countries have woken up to the environmental impact of plastic bags and bottles," he said.
The Minister accordingly encouraged Nigerians to avoid disposing of waste plastic bags, pure water nylons and bottles indiscriminately in habitats, streams, canals, Rivers and sea.
ALSO READ: Waste management: RecycleGarb partners Lead City University to sensitise students
He also urged Nigerians to reduce the amount of plastic bags and bottles in their homes.
Jibril explained that instead of getting new plastic bags or bottles each time you go to the market or shopping, "take the old ones from home; educate your family and friends on the negative impact of plastics in our environment; as everyone has a role to play in addressing the menace of plastic pollution in our various communities".
He led the sensitisation walk to Jabi Lake, where they cleaned up the plastics in the Lake, saying no effort would be too great in the resolve to improve a lot of the people.
"We solicit for your collaboration and support in educating and informing our people on the giant strides this administration is doing in the Environment sector. We ask for your partnership to mobilise national consciousness towards appreciating the dynamics of ecosystems" he said.