Forex hoarding: CBN to sanction banks, revoke BDCs license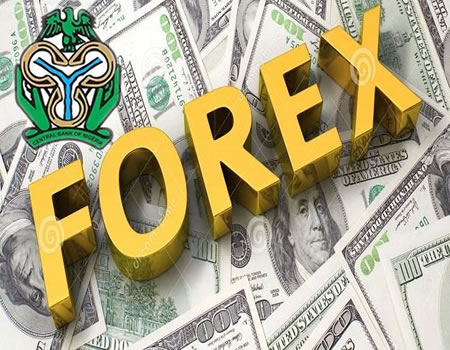 WITH almost $48bn in its foreign reserves, Central Bank of Nigeria (CBN) on Sunday threatened to sanction banks and review operating licences of Bureau de Change (BDCs) that fail to sell foreign exchange to travelling customers on demand.
CBN's Acting Director, Corporate Communication Isaac Okorafor said in Abuja that possession of relevant valid travel documents such as visa and ticket are sufficient for immediate over the counter transactions.
In a statement titled "Sale of Forex exchange to Travelers Over the Counter", Okorafor said "in order to ensure that eligible travellers are able to access foreign and make liquidity available in the market, the Central Bank of Nigeria (CBN) wishes to make the following release:
"All-Deposit Money (DMBs) are mandated to buy and sell foreign exchange to travellers (both customers and non-customers) upon presentation of relevant valid travel documents such as visa and ticket OVER THE COUNTER. All travellers shall be attended to immediately at the banks' counters. Any contravention shall be sanctioned by the CBN.
"All BDCs shall henceforth access forex from the CBN on Mondays, Wednesdays and Fridays. It is compulsory that all BDCs access forex at least three times weekly.
"Any BDC that fails to access the forex window at least three times weekly shall have its licence reviewed by the CBN."
The apex bank added that compliance was compulsory for all banks and BDCs.
The bank had last week advised customers who are refused forex sales by banks to report to CBN for immediate action.
ALSO READ: Nigeria's Economic indicators strong —CBN Gov
"CBN has gathered that some banks are turning back customers that come to purchase BTA/PTA and forex for pilgrimage.
"We hereby appeal to bank customers to go straight to their banks to buy forex as the CBN has supplied enough forex to the Banks to meet needs in the Invisible segment.
"Customers are hereby enjoined to report any bank that refuses to attend to their legitimate demand within 24 hours", and advised such customers to call 07002255226.