Nuclear energy to offer Nigeria stable electricity pricing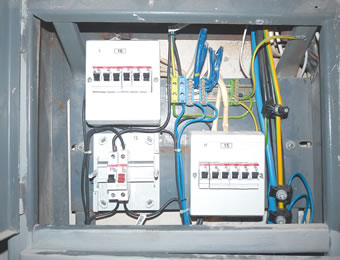 THE proposed plan by the Federal Government to construct a nuclear power plant would offer Nigerians a cheaper and stable source of electricity pricing, in the long run, borne out of lower operating costs.
Viktor Polikarpov,  Vice-President, ROSATOM Sub-Saharan Africa, has said.
Last year October, the Federal Government, signed an agreement with ROSATOM, a Russian state owned nuclear energy corporation, for the construction of a nuclear power plant and research centre in Nigeria.
This is with a view to diversify Nigeria's current energy generation mix, which relies mainly on thermal and hydroelectric sources.
Throwing more light on how nuclear energy offers lower operating costs as opposed to other energy sources, Polikarpov explained that it is in view of the fact that the cost of uranium, which serves as nuclear fuel is comparatively low, when compared with fossil fuels used in powering gas and coal turbines.
According to him, "Even though the cost of constructing a nuclear power plant is quite high, the cost implications of operating them are quite low. The average lifespan of a modern nuclear reactor is 60-80 years. This variable, when taken into consideration, makes the expense of delivering power from a nuclear plant quite low."
If the cost of uranium doubles, for instance, the cost of electricity produced by nuclear, he stressed, will only increase marginally.  This, he noted, cannot be said about conventional energy sources.
"However, if the price of coal doubles, it implies that the final cost of electricity will be 70 per cent more; same applies to gas. However, the cost of uranium, which is produced on a nuclear power plant, has just a three per cent implication on the cost of electricity. Even if the cost of uranium rises, electricity consumers may not even feel the little impact it would have on electricity," Polikarpov pointed out.
This, he emphasized, portends huge benefits for electricity consumers in Nigeria.
"If you have predictable prices for electricity for the next sixty years, which is the minimum time to operate a modern nuclear power plant, it really helps to grow the economy," he said.