We still treat 250 patients daily despite workers' strike —UCH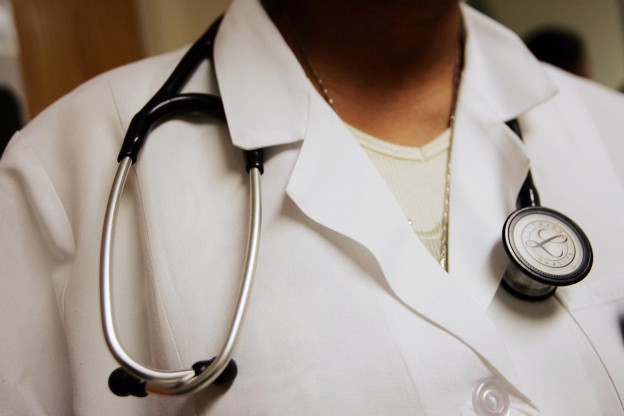 AGAINST the backdrop of the ongoing national JOHESU strike, the University College Hospital (UCH), Ibadan, said it still treats, at least, 250 patients daily, cutting across different age groups and conditions.
UCH's Director of Clinical Services, Research and Training, Dr Victor Akinmoladun, said it was a wrong assumption that the hospital had shot down.
Dr Akinmoladun, who said doctors were still attending to patients at the hospital's different clinics and emergency unit daily, said the only difference was there was no admission of patients, neither elective major surgery in the hospitals' main theatre.
He said even new patients coming to the hospital with referral letters were accepted for treatment but only treated to the extent facilities available can bear, assuring that the hospital would continue to do its best for its patients.
"One of the challenges that we have now is people not realising that the hospital is actually not closed. In the eye clinic, they see close to 100 patients every day.
"At the surgical clinics and its many subspecialties, they see between 10 and 15 patients every day. Put together, we are probably seeing about 250 patients every day. All the clinics are running; even the staff clinic is opened.
"We are running out-patient clinic; we are not admitting patients as it were. But those that have been with us since the strike began and are critically ill, we still need to care for them, for social reasons. This is because those that have been with us since the strike began and are critical ill we still need to care for them."
Earlier, Chief Medical Director, Professor Temitope Alonge, at a meeting with the medical and dental consultant, had assured the doctors their continuous safety, saying the hospital was considering making its main theatres functional in about two weeks for routine surgeries.
Professor Alonge said patients should feel free to call up their doctors to ask questions, refill their prescription and find out when they can go to meet them at their respective clinics
"Although, medical care is a teamwork", he said, "this is not to take over the job of other healthcare professionals, but rather ensure that the hospital can meet the needs of patients that come."