Two police CID's kidnapped in Port-harcourt, demands ransom of N30million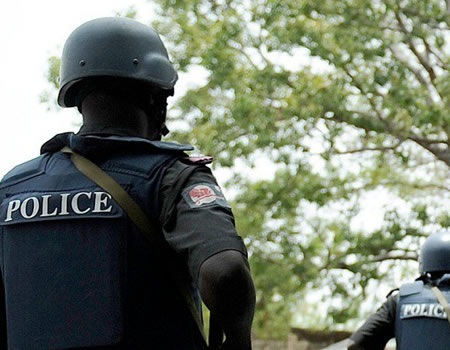 A police defective, with the Criminal Investigative Department (CID) at the Police High Command, Abuja, Sergeant Haladu Umar Mohammed was kidnapped alongside one of his colleagues while on official duty in Port-Harcourt, River state.
Haladu who is still in the hands of his abductors in Port-Harcourt was said to be kidnapped last week Wednesday, May 2, 2018, on his arrival to his hotel room in Port-Harcourt.
Information available to pressmen revealed that Haladu was sent on official engagement from the police headquarters with two others, where two were kidnapped and the other escaped.
However, the police high command was yet to make any statement to that effect, as according information gathered, they are still digging deep to know the circumstances surrounding his kidnapped.
Meanwhile, as at the time of filing this report, effort to know the nature of the assignment that took Haladu to Port-Harcourt was not known.
Halidu father who was a retired Police Superintendent, Alhaji Umar Arikya could not link why his son was kidnapped, but suspecting his kidnapped in connection to his official assignment.
Alhaji Arikya said, considering the nature of Haladu's work, it is Normal for anyone his position to be at risk.
Alhaji Arikya who has been a farmer after his retirement, joined the movement promoting the development and progress of his tribe, Eggon, where he rose to the position of vice president of the association, the Eggn Cultural and Development Association (ECDA).
Meanwhile, ECDA has today issued a statement in Lafia and signed by its Public Relation Officer, Enoch Ali Maku, soliciting for the prayer of all sundry for the quick release of the son of their vice president.
The statement reads in part that, "ECDA is appealing to all its branches, chapters and indeed the general public to fervently pray in church, mosques and at home including fasting for the quick release/freedom and safety of the son to ECDA vice president, Haladu Umar Mohammed who was kidnapped at Port-Harcourt while on official duty some few days ago."
ECDA further appealed to security operatives not to relent in making sure that the perpetrators are brought to book.
A source close to the family said, "they were in knowledge of the incident when the kidnappers informed Haladu's younger brother, who also is a police officer through a phone call that his brother was kidnapped and is at the moment in their custody in Port-Harcourt.
"They (kidnappers) then linked his brother with the kidnapped officer and they spoke on phone, after which, they (kidnappers) demanded the sum of thirty million naira for his release.
At the moment, it is not clear if Haladu was kidnapped in connection with his duty or not, as he is still in the hands of his abductors.
The wife of Sergeant Haladu who was layer informed of the incident, could not trace why her husband was kidnapped.